Covering the caucuses
February  01, 2016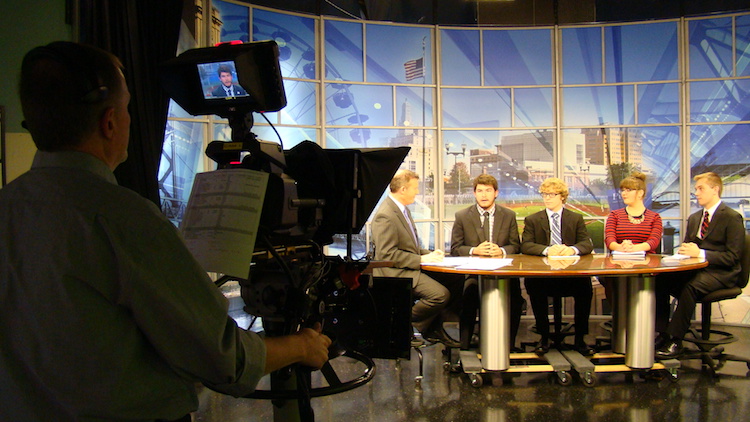 Representatives from the College Democrats and Republicans at Augustana and St. Ambrose
University talk about the election on WHBF, Local 4 News.
For months now, presidential candidates have been flocking to Iowa, including the Quad Cities, to garner support for today's Iowa caucuses.
With Iowa just across the Mississippi River from campus, Augustana students and recent alumni have had the opportunity to cover the caucuses for local news outlets.
Here are a few links to their stories, and ways to follow their coverage:
Sam Schlouch
Senior Communication Director
(309) 794-7833
samschlouch@augustana.edu