Augustana students win national creative writing contest
May  12, 2014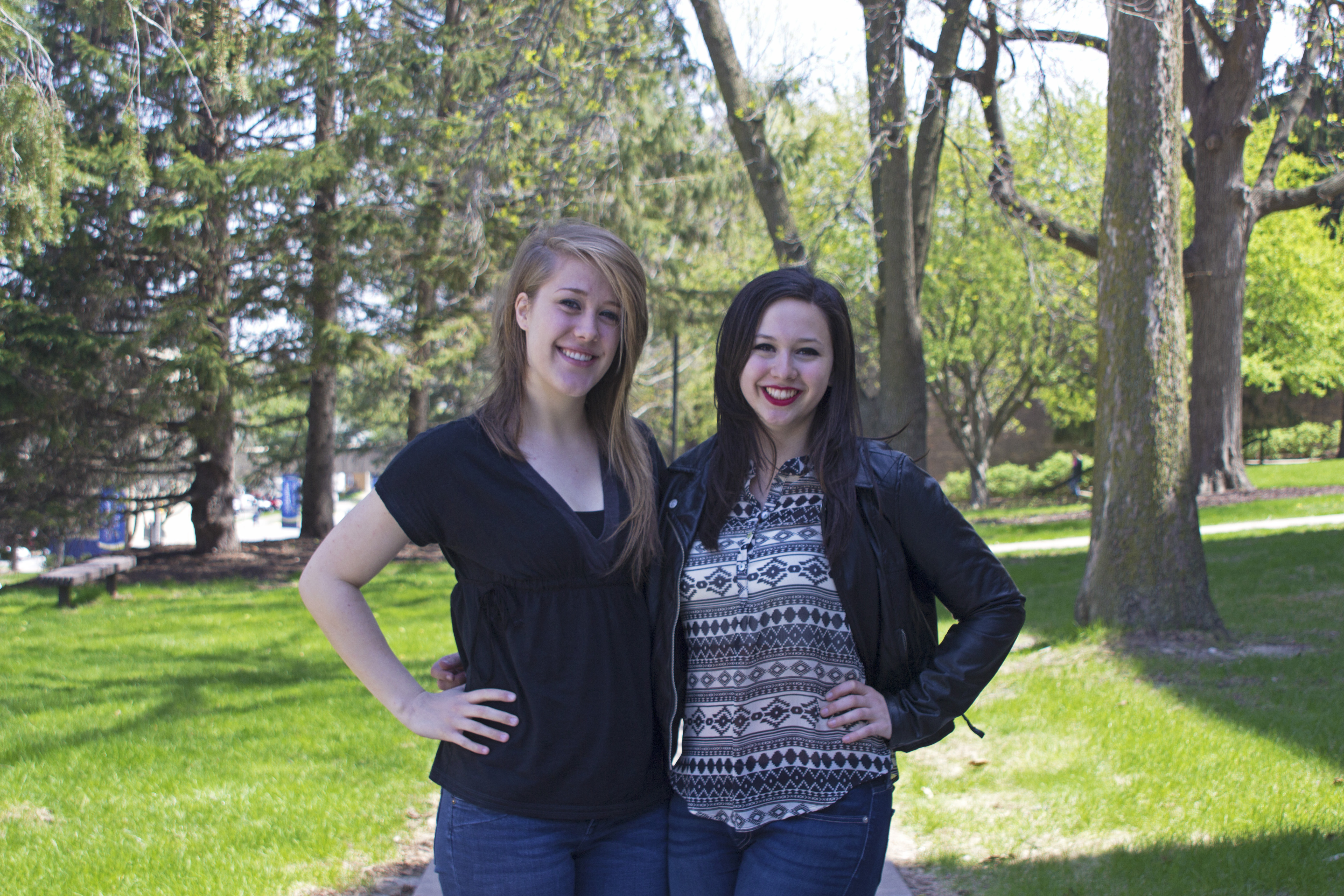 From left, Alyssa Froehling and Alexandria Petrassi.
Augustana students Alexandria Petrassi and Alyssa Froehling won awards for their creative writing entries in the 2014 Suffolk County Community College's (SCCC) Creative Writing Festival. Petrassi won first prizes in both creative nonfiction and poetry, and Froehling won third place in poetry.
The SCCC Creative Writing Awards for College Writers features winners from colleges and universities all over the country-including the University of Iowa, among other major writing programs. Writers could submit pieces from five different genres. Both Petrassi and Froehling will receive a small cash honorarium, in addition to publication in the online literary journal, The Seldom Review.
Petrassi's creative nonfiction piece, "Waters I Have Touched," looks at the characteristics and impressions she noticed from each body of water she describes, but also explores the timelessness of water and the human need for it. Her other winning piece, "Afterwit," is a poem about the frustration of having something to say to someone who is no longer there to hear it.
Petrassi, a senior English and creative writing major from Mokena, Ill., plans to enroll in the University of Chicago's Professional Editing Certificate program after graduation and hopes to someday work for a literary magazine or teach creative writing at the college level.
"Without the guidance of the talented and devoted professors, I would have probably remained a dabbler in creative writing," said Petrassi. "They helped me learn how to better myself through determination, revision and expanding my horizons."
Froehling, a first-year student from Palatine, Ill., has been writing and sharing her work with others since the first grade. Froehling's poem "I know a place" combines memories of a place she loved when she was younger with the traits of a person she cared deeply about.
"A big reason I chose Augustana was because of the creative writing program," said Froehling. "I love the way the classes are run and I can't wait to see where the next three years take me."
Sam Schlouch
Senior Communication Director
(309) 794-7833
samschlouch@augustana.edu