Students share stories behind Celebration research
May  08, 2014
More than 150 presentations and poster presentations filled campus Wednesday for the 17th Celebration of Learning. Students research topics ran the gamut of Augustana's nearly 90 majors.
The work of four students in distinctly different disciplines encapsulates what went on throughout the day. For a closer look at this year's Celebration of Learning, see the photo gallery and full schedule.
Jake Gaier '14 — computer science, math, logic
'Quantum Computing: What It Is, How It Works and Why You Should Care'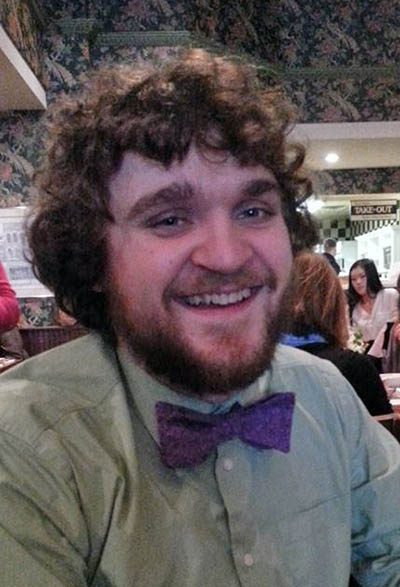 Jake Gaier
Vague. Confusing. Abstract.
Jake Gaier would readily attach all of those adjectives to his Senior Inquiry topic — quantum computing.
But then, that's precisely what attracted Gaier to the subject matter. This is after all, the same guy who pieced together a "logic" contract major, combining math, computer science and physics with philosophy.
"It actually dates back to high school," Gaier said of his draw to quantum computing. "I took a physics class, and we talked a little bit about quantum mechanics. I was like, quantum mechanics is really weird. I don't get it, and that makes it cool.
"Being the masochistic person that I am, anything that I don't understand is really cool."
At its most basic level, quantum computing makes use of physics phenomena in which energy exists in multiple states. Stabilizing this energy as usable quantum computing data (qubits) is wildly complicated, which is why the field remains in its infancy.
An intrigued Gaier took Dr. Cecelia Vogel's quantum mechanics class, leaving him still plenty confused more increasingly fascinated.
Last November, University of California, Berkeley chemistry professor Dr. Birgitta Whaley visited Augustana. Gaier attended a side discussion with Whaley on quantum computing, and emerged with a concrete SI topic.
Looking into the future, Gaier is eager to see how the field develops.
"That would be really heart-warming, I think, to see a quantum computer that's really mainstream and really powerful," he said. "It's very exciting that it's still an infant concept, though there's a whole bunch of theory behind it. It drives me to want to be able to incorporate quantum computing in my career.
"We'll see how that goes."
Emma Howes '14 — anthropology, Spanish
'Creating Multi-Cultural Identities in a Dual-Language Classroom'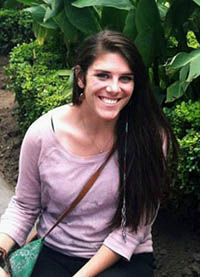 Emma Howes
Emma Howes returned to elementary school for her Senior Inquiry in anthropology. Using Victor Turner's theory of liminality and anthropological perspectives on education and "third spaces," she examined the effectiveness of the dual-language program at Moline's Ericsson School in how children acquire language and form multicultural identities.
Howes observed firsthand how children who speak English as their first language and those who speak Spanish as their first language progress into a liminal period, sometimes referred to as a "third space." This is when continuity of tradition may become uncertain. The dissolution of order during liminality creates a situation that enables new identities to form, often involving a new language.
Howes gave examples of Ericsson students in this "third space," such as the tearful English-speaking girl who explains to the teacher in Spanish that the boys are making fun of her new haircut. In that emotional moment, and without any intentional thinking, her identity as an English-speaking student has transformed to that of a bilingual student.
"What surprised me the most about my project was the fact that bilingual programs like the one at Ericsson actually exist," Howes said. "It's crazy that so many people, including myself, are unaware that there are schools that encourage bilingualism for such young students. It's such an important topic when it comes to being a citizen in today's society."
Howes doesn't have an official post-grad plan yet, but she hopes to return to South America and work in international education and possibly teach English.
"In a way, this project was really important for me to realize my passion for language, especially my personal interest in Spanish," she said. "I hope to find a job that allows me to use what I've learned in both anthropology and Spanish."
Kelsey Moon '14 — biology
'The Role of Recql4 in Rothmund-Thomson Syndrome, Osteosarcoma and Skeletal Development'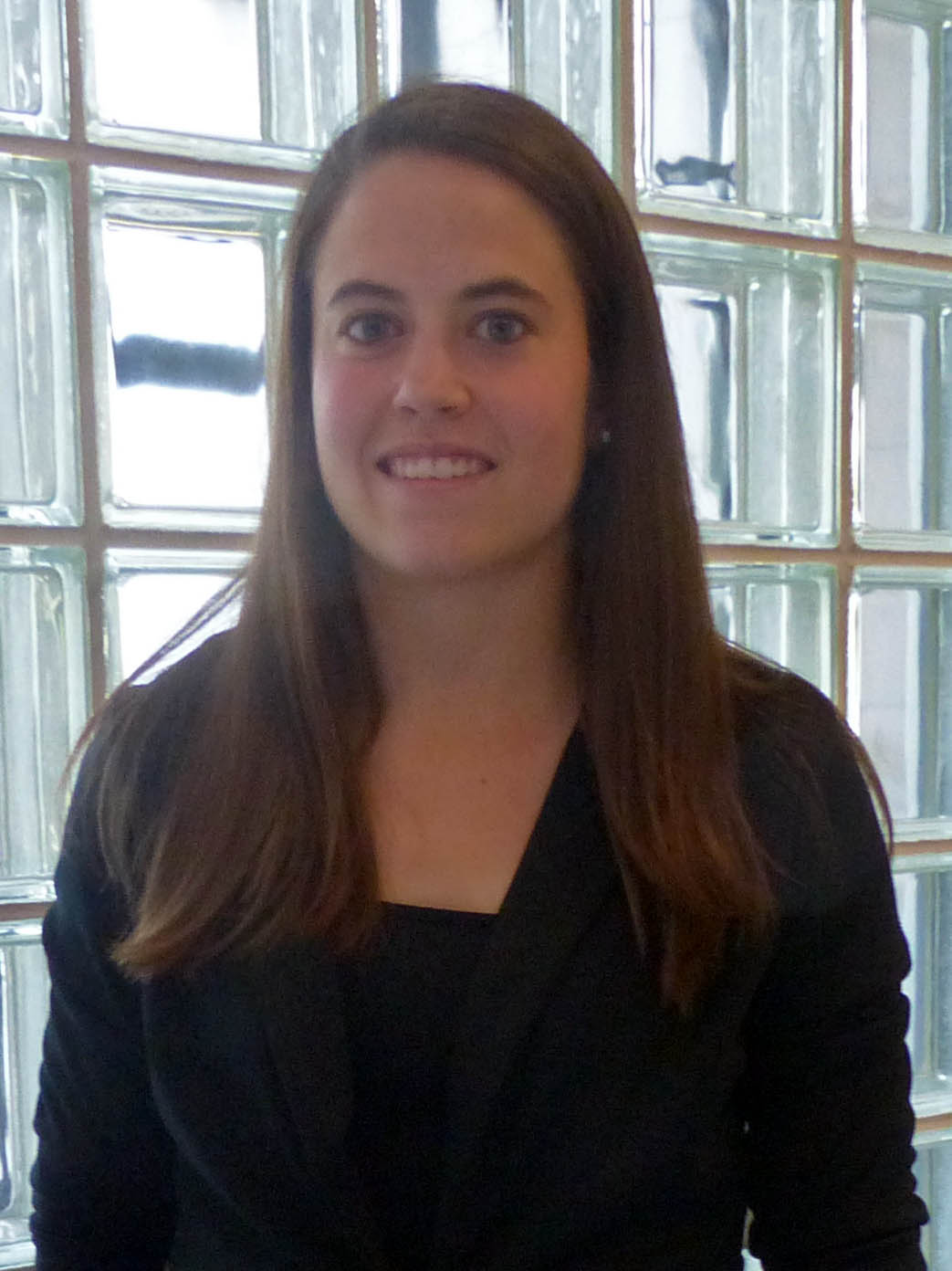 Kelsey Moon
Kelsey Moon's topic for her Celebration of Learning presentation was formidable: "The Role of Recql4 in Rothmund-Thomson Syndrome, Osteosarcoma and Skeletal Development."
Her ability to explain it to a general audience was the result of an intense summer internship at the Baylor College of Medicine in the Texas Medical Center, Houston.
It all started in February 2013 when Moon found out that she was a first alternate for an internship at Texas Medical. It was a disappointment that didn't last, because Dr. Heidi Storl soon called to say that someone had dropped out, and Moon was in.
She was assigned to the lab of Dr. Lisa Wang, assistant professor in the Baylor Department of Pediatrics — Hematology and Oncology. Moon's goal was to be a physician's assistant in pediatric oncology, and Lang was trying to find out why children with a rare genetic mutation were so likely to develop osteosarcoma, or bone cancer.
"I wasn't really so much interested in research. I wanted an internship that had more patient contact," said Moon. "But a lot of people I knew were excited about research so I also wanted to experience that."
The project involved examining how RECQL4 might be linked to the osteosarcomas. Moon had to perform a number of technical tasks: isolating and amplifying bits of DNA and measuring gene expression. And then there was the mice-handling.
Moon, who had not worked with lab animals before, became well acquainted with her "knockout mice," genetically engineered animals that help researchers study genes whose actions are not completely known, like RECQL4.
The work, though fascinating, didn't change Moon's mind about research. However, shadowing Dr. Lang on her rounds at the Musculoskeletal Tumor Clinic at the Texas Children's Cancer Center did cause the Augustana student to change her PA emphasis from pediatric oncology to neonatology.
Moon will start classes in June at Midwestern University in Down's Grove, Ill., not far from her hometown of Wauconda.
Vanessa Reyes '15 — history and political science
'Educational Inequality and the Failed American Dream'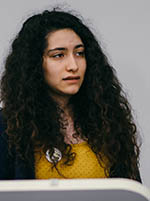 Vanessa Reyes
For this Honors Program capstone project, Reyes researched the history of the public education system in the U.S., and the link between education and the American dream. While the American dream has changed throughout history, its basic tenets connect to an understanding of the U.S. as a "land of opportunity," and its citizens' unalienable rights of life, liberty and the pursuit of happiness.
Access to the American dream, however, has been and still is undermined by inequality. In its earliest history, certain groups were excluded, including women, Native Americans and African Americans. When the educational system was built up during the country's transition from an agricultural to an industrial society, giants such as John D. Rockefeller and Andrew Carnegie inspired citizens to reach for high standards of the American dream. But for many the dream still was out of reach.
During the Common School reform movement of the 19th century, property taxes brought greater wealth to schools, but the spread was unequal. As Reyes recounted, "rural fell behind urban, the South fell behind the North, and a racial hierarchy was in place."
Following the Great Depression, The New Deal promoted the American middle class, which meant primarily the white population. Later in the 20th century, this disparity was made "much worse by the new symbol of The American dream—home ownership," she said.
"The Civil Rights Movement eventually changed the American landscape," Reyes said. Yet northern cities began a trend toward non-mandatory segregation in the schools, even as the South upheld its mandatory non-segregation.
Today, with college education as the new baseline for achieving the American Dream, complicated by the economy, the disparity of access continues. Efforts to resolve the uneven American education system continue to be restricted by social, financial and racial inequalities.
"As more people are becoming disillusioned by the American dream," Reyes concluded, "they are becoming disillusioned by America."