Lecture to explore ethics of NSA metadata collection
February  06, 2014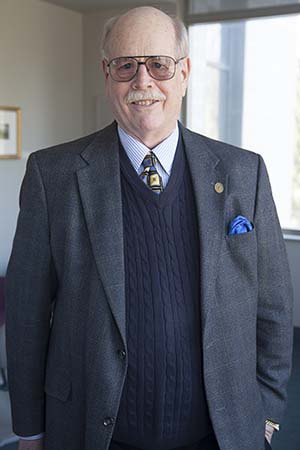 Dr. Dan Lee
Dr. Dan Lee, the Marian Taft Cannon professor of humanities and director of the Augustana Center for the Study of Ethics, will give a lecture titled, "The Ethics (or Lack Thereof) of the NSA Telephone Metadata Collection Program," at 7:30 p.m. on Tuesday, Feb. 11, in Room 102 of the Hanson Hall of Science.
The lecture is free and open to the public. Dr. Lee will discuss the collection of telephone data by the National Security Agency (NSA), which has become a matter of considerable controversy in the wake of documents leaked by former NSA contract employee Edward Snowden. It also will include an overview of the reports of three independent review groups, all of which concluded that the Telephone Metadata Collection Program has contributed little, if anything, in the prevention of terrorist attacks.
Dr. Lee also will examine the failure of the intelligence community to prevent the 9/11 attacks, the overreaction of government officials and the intelligence community in the wake of this failure, and the need for structural changes in the Foreign Intelligence Surveillance Court (FISC) to ensure that citizens' rights are respected by the intelligence community.
"Identifying potential terrorists so that they can be stopped before they harm innocent people is essential if terrorist attacks, whether large or small, are to be prevented," Dr. Lee said. "This is possible only if the intelligence community does its job. The horrific costs of 9/11 are a stark reminder of how costly failures of the intelligence community can be."
Dr. Laura Hartman, assistant professor of religion, will deliver a lecture on a similar topic, "Technology, Ethics and the Environment," at 7:30 p.m. on Tuesday, March 18, in Hanson 102.
Both upcoming lectures are sponsored by the Augustana Center for the Study of Ethics.
Sam Schlouch
Senior Communication Director
(309) 794-7833
samschlouch@augustana.edu