Lecture to address gaming and ancient architecture
January  23, 2014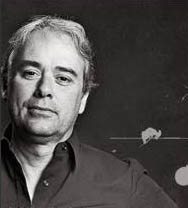 Dr. David Fredrick
Dr. David Fredrick of the University of Arkansas will give a lecture, entitled "Walk on the Wildside: From Garden Space to Game Space in the House of Octavius Quartio in Pompeii," at 7 p.m. on Thursday, February 6, in Larson Hall inside the Bergendoff Hall of Fine Arts (3701 7th Ave.). The lecture is free and open to the public.
The lecture will demonstrate Dr. Fredrick's innovative uses of the Unity game engine and gaming technology to advance our understanding of architectural space and decorative ensembles in the ancient city of Pompeii.
Following the lecture will be a reception in the gallery of the Augustana Teaching Museum Art, where the Roman works in the Augustana's collection will be highlighted.
Dr. Fredrick is associate professor of classical studies and director of humanities at the University of Arkansas. He is the author of Roman Gaze: Vision, Power, and the Body (JHUP 2002), and has published numerous articles on Roman poetry, Roman houses and Rome in cinema. Among the grants and awards he's received, Dr. Fredrick earned the grand prize at Unity Technologies' Mobile Generation Education Competition in 2011, to advance the technologies used in the teaching and research he draws on in this lecture.
Augustana classics and art history departments are sponsoring the event, with the support of the geology and history departments.
Sam Schlouch
Senior Communication Director
(309) 794-7833
samschlouch@augustana.edu