Congresswoman to speak at graduation
January  23, 2014
Congresswoman Cheri Bustos from the Illinois 17th Congressional District (including Rock Island) will deliver the commencement speech at Augustana College's 154th Commencement Convocation on Sunday, May 25, at 3 p.m. at the iWireless Center, 1201 River Dr., Moline, Ill. The public is welcome and encouraged to attend.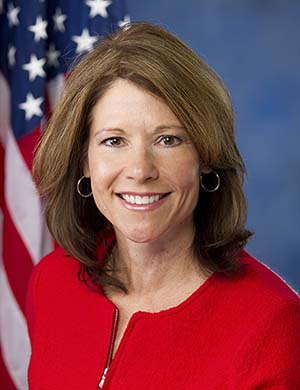 Cheri Bustos
The Rev. Aaron James '04, senior pastor at First Congregational Church of Dundee (West Dundee, Ill.), will deliver the baccalaureate sermon at 10 a.m. on Sunday, May 25, in Centennial Hall (3703 7th Ave.)
Congresswoman Bustos has visited Augustana College on multiple occasions to speak on issues of importance to the community and the student population. Her most recent visit as a host of an economic summit, "Partnering for Illinois' Economic Future," brought together community leaders from across the district to discuss strategies for improving the economic outlook for the region.
She earned a bachelor's degree in political science from the University of Maryland, College Park, and a master's degree in journalism from the University of Illinois at Springfield. Bustos moved to the Quad Cities more than 25 years ago to continue her career as a journalist. She spent nearly two decades working as a reporter and editor at the Quad-City Times, covering crime, city government and health care, among other issues.
Later, Bustos worked as senior director of corporate communications at Trinity Regional Health System for six years. In 2007, Cheri Bustos was elected an alderwoman on the East Moline Council for two terms and made economic development her top priority, which led to founding and chairing the East Moline Downtown Revitalization Committee. In 2008, she was appointed vice president of public relations and communications at Iowa Health System.
Congresswoman Bustos currently serves as president of the board of directors of the Women's Connection, one of Illinois' largest women's membership organizations. She has volunteered for Big Brothers/Big Sisters–Quad Cities, Junior Achievement of the Heartland in the Quad-Cities, Two Rivers YMCA in Moline, Ill., and United Way of the Quad-Cities area.
Bustos serves Illinois' 17th Congressional District, to which she won election in November 2012, and represents voters from Moline, Rock Island, Peoria, Rockford and many points in between.
Baccalaureate speaker Rev. James, was born in Antioch, Ill. He graduated from Augustana College in 2004, with majors in business administration and English, and from Yale Divinity School in 2007. Ordained by the Fairfield West Association, Rev. James was called by Plymouth Church to serve as an associate minister.
Sam Schlouch
Senior Communication Director
(309) 794-7833
samschlouch@augustana.edu