Phi Beta Kappa Scholar to speak on Quantum Biology
November  04, 2013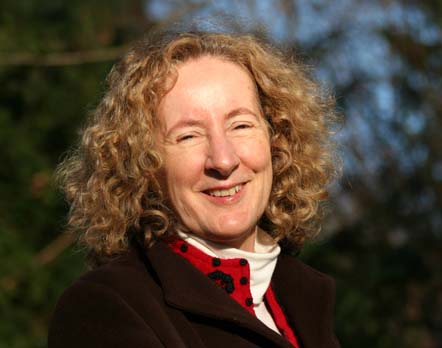 Birgitta Whaley
Dr. Birgitta Whaley, Phi Beta Kappa Visiting Scholar for 2013, will speak on coherence in biology, what it is and why it's interesting. The lecture will take place on Thursday, Nov. 21, at 7:30 p.m. in room 102 of the Hanson Hall Science (726 35th St.). This lecture is free and open to the public.
In her lecture titled, "Quantum Biology—Old Roots and New Shoots," Dr. Whaley will discuss quantum biology and her research of theoretical aspects of quantum information science, control and simulation of complex quantum systems, and quantum effects in biological systems.
Whaley is a professor of chemistry at the University of California-Berkeley and co-director of Berkeley's Quantum Information and Computation Center, as well as a senior faculty scientist at Lawrence Berkeley National Laboratory. A fellow of the American Physical Society, she is former chair of its Division of Chemical Physics.
Dr. Whaley's visit is sponsored by the Phi Beta Kappa Visiting Scholar Program, the Zeta of Illinois Chapter of Phi Beta Kappa at Augustana, and Augustana College. She also will speak to students before her public lecture, and a reception will take place after the lecture.
The Phi Beta Kappa Visiting Scholar Program makes available each year distinguished scholars who visit colleges and universities with chapters of Phi Beta Kappa. The purpose of the program is to contribute to the intellectual life of the institution by making possible an exchange of ideas between the visiting scholar and the resident faculty and students. Now entering its 57th year, the Visiting Scholar Program has sent 611 scholars on 5,004 visits since it was established.
Sam Schlouch
Senior Communication Director
(309) 794-7833
samschlouch@augustana.edu