Two Augustana choirs will help make Lutheran history
October  01, 2013
On Saturday, October 5, the Augustana Chamber Singers and Augustana Kammarkör will be a part of history as the Evangelical Lutheran Church in America (ELCA) installs its first female presiding bishop, the Rev. Elizabeth Eaton. The two ensembles will join other musicians for the installation service at the University of Chicago's Rockefeller Memorial Chapel, and the service will be streamed live on the ELCA website.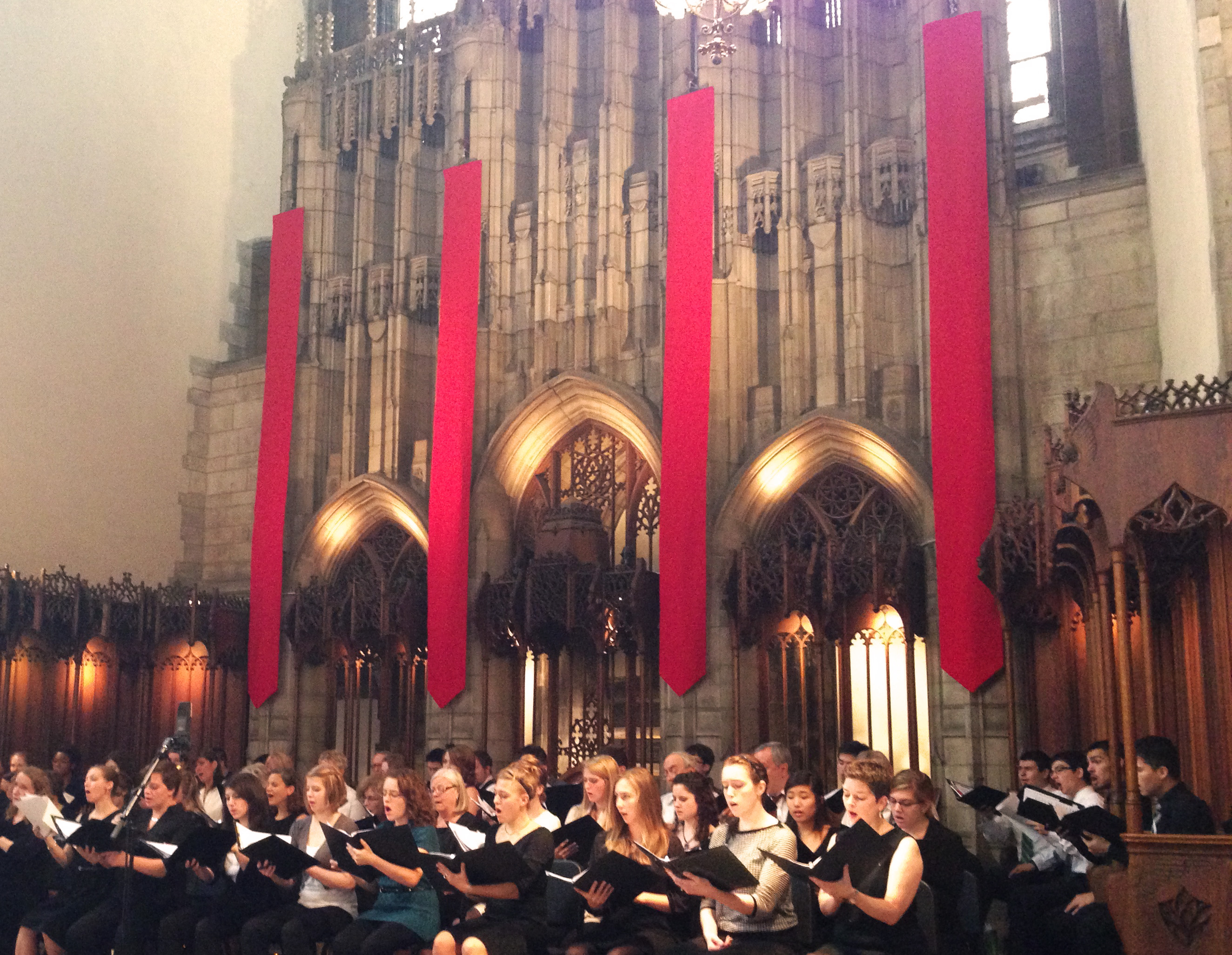 Students from Augustana Kammarkör and Chamber Singers joined others at the Installation of Presiding Bishop
Elizabeth Eaton on October 5, 2013 in Chicago.
"It's truly an honor to share Augustana's rich tradition of choral music at such a momentous occasion," said Dr. Michael Zemek, associate professor of music, co-chair of the Department of Music and director of Augustana Kammarkör, a select, mixed ensemble of 28 singers. Joining the choirs and instrumental ensembles as a soloist will be Dr. Sangeetha Rayapati, associate professor of music and head of the voice area in the Augustana College Department of Music.
Founded by Swedish Lutherans in 1860, Augustana has maintained a relationship with the ELCA and its predecessor church bodies since the college's founding. Augustana continues to live out its Lutheran heritage by placing an emphasis on vocational discernment and understanding, which Martin Luther believed was a critical element of living a faithful life.
More information about the installation service can be found at www.elca.org.
Sam Schlouch
Senior Communication Director
(309) 794-7833
samschlouch@augustana.edu