Composer Laura Kaminsky to visit for performance of her work
September  11, 2013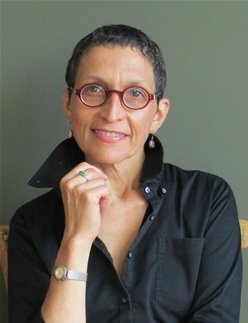 Laura Kaminsky
Composer Laura Kaminsky will share her piece And Trouble Came: An African AIDS Diary at 8 p.m. on Tuesday, September 24 in Wallenberg Hall inside the Denkmann Memorial Building (3520 7th Ave.). Admission is free, and the recital is open to the public.
And Trouble Came: An African AIDS Diary will be performed by Tikkun, a faculty group including Dr. Robert Elfline on piano, Dr. Janina Ehrlich on cello and Dr. Deborah Dakin on viola. Kaminsky's piece also includes narration, performed by Dr. Paul Olsen of the Department of English at Augustana. The recital also will include Suite for Piano by Marilyn Ziffrin and Duo-Sonata for Viola and Cello, Op. 139 by Otto Siegl.
Kaminsky is a nationally acclaimed composer with what The New York Times called "an ear for the new and interesting." Social and political themes are common in her work, as is an abiding respect for and connection to the natural world. She is artistic director of Symphony Space in New York City. From 2004-2008, she served as dean of the Conservatory of Music at Purchase College/SUNY, where currently she is a music professor and faculty-at-large for the School of the Arts.
Kaminsky describes And Trouble Came: An African AIDS Diary as "the unlikely product of a commission, a journey and a dream." Composed in 1993 while she was living and teaching at The National Academy of Music in Winneba, Ghana, the piece draws from three poems and three biblical texts, as well as her own prose writing. It describes a meeting she had in Ghana with two dedicated American nuns and two young men suffering with AIDS. Kaminsky was struggling with writer's block for her commission when the encounter re-inspired her to complete the work. During her visit Kaminsky also will speak to Augustana's composition and music appreciation classes.
Sam Schlouch
Senior Communication Director
(309) 794-7833
samschlouch@augustana.edu