Harp recital to feature 20th century music
September  04, 2013
Dr. Erin Freund, part-time assistant professor and instructor of harp, will perform a recital at 8 p.m. on Friday, September 6 in Wallenberg Hall inside the Denkmann Memorial Building (3520 7th Ave.). Admission is free, and the recital is open to the public.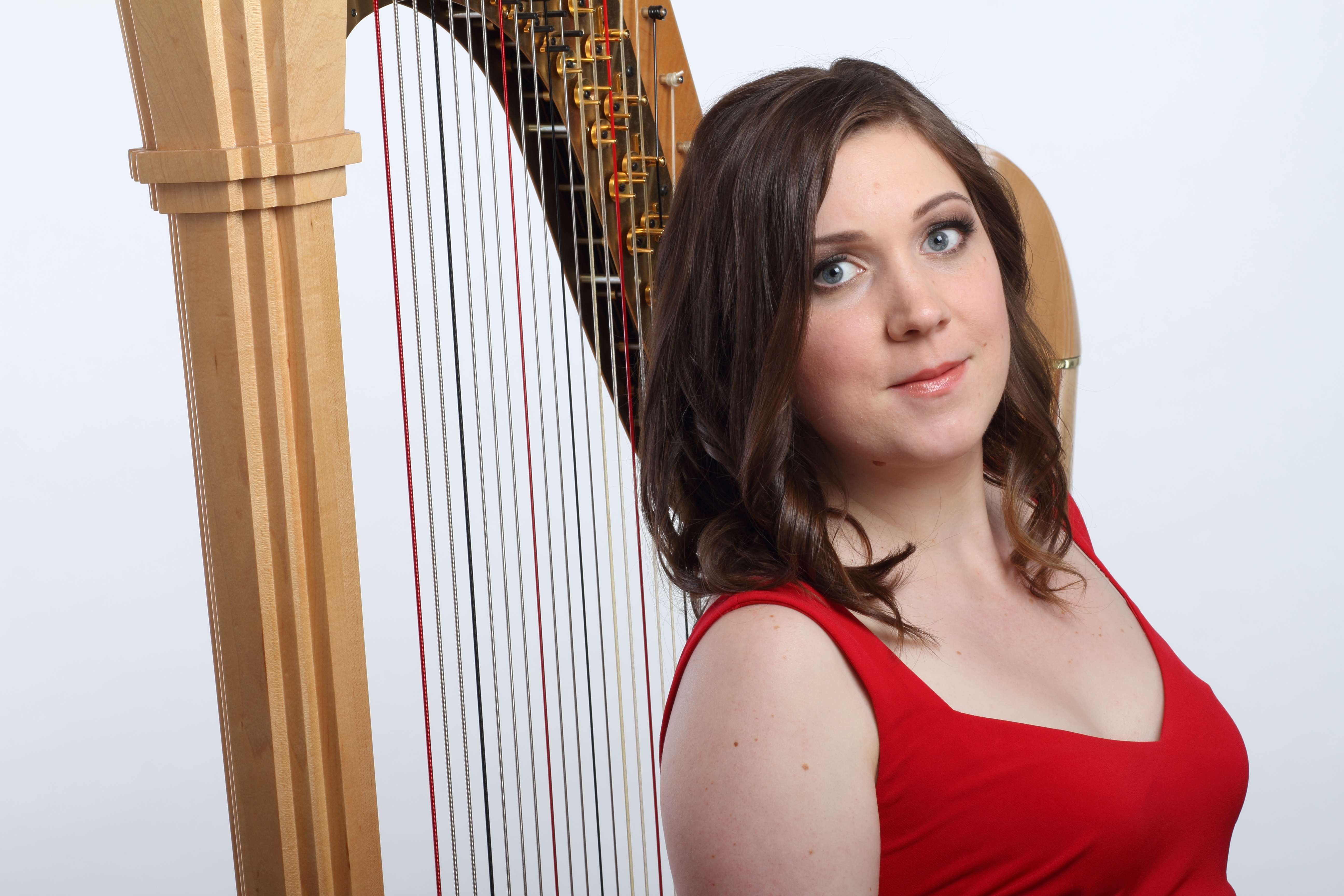 Dr. Erin Freund, harpist and part-time assistant professor of music.
The recital program will showcase the diverse styles of music written in the 20th century, ranging from neoclassical, to post-romantic, to atonal, to highly experimental. The program will include Le Jardin Mouille by Jacque de la Presle, which is an elegant tone poem meant to invoke the beauty of a dew-covered garden. A highly experimental piece, Sequenza II per arpa sola by Luciano Berio, is one of Berio's many sequenzas exploring the extended techniques available to the harp. And at the other end of the spectrum, Fantaisie sur un theme de J. Haydn Op. 31 by Marcel Grandjany is a classical yet virtuosic theme and variations.
The recital also will include the minimal, lyrical and eerily beautiful In A Landscape by John Cage, one of his most accessible works. Another more classical piece, Sonata für Harfe by Paul Hindemith, is one of Hindemith's many sonatas, and shows his interest in writing useful music for frequently overlooked instruments-the harp, in this case. It showcases his interest in counterpoint, and his unique style that's tonal, but not strictly major or minor. Finally, the recital will include 15 Pieces for harp by John Weinzweig (of which Dr. Freund will play five) and Ballade Fantastique d'aprés "Le Coeur Révélateur" d'Edgard Poë by Henriette Renié, a tone poem that closely follows the story of Edgar Allen Poe's The Tell Tale Heart using Wagnerian thematic treatments.
Sam Schlouch
Senior Communication Director
(309) 794-7833
samschlouch@augustana.edu