Augustana to host Christian artist Mark Schultz
April  19, 2013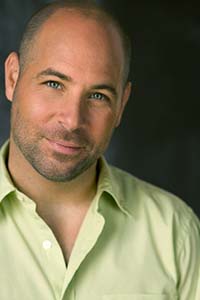 Mark Schultz
One of Christian music's most acclaimed singer-songwriters, Mark Schultz will perform at Augustana College with Christian artists Aaron Shust and Jonny Diaz as a part of his "All Things Possible" tour on Sunday, April 28 at 7 p.m. in Centennial Hall (3703 7th Ave.). The event is open to the public.
"All Things Possible" has a joyous, infectious pop-rock feel that shows Schultz's soulful tenor and tuneful melodies at their peak. A compassionate storyteller, Schultz dives deeper into using music as a vehicle for better things.
"All Things Possible means something different than when I was first starting out as a musician," Schultz said. "When I first got signed, I thought that if 10 people bought my record, that would be 'all things possible.' But today, using this platform for myself to sell more records is not as inspiring to me. I can only accomplish good things if God is in them, and God shows up."
His personal story began in Colby, Kansas. After college, Schultz packed up his musical dreams and headed to Nashville. A record deal didn't come easily, so he worked as a waiter, and then became a youth pastor. Schultz was encouraged to pursue his musical ambitions through his work as a youth pastor. With the support of his congregation, he organized a show at Nashville's Ryman Auditorium in 2001; it was a sellout, leading to a record deal with World Records. Since then he's become a platinum-selling artist and a 14-time Dove Award nominee, with 10 chart-topping hits to his credit.
As he's collected the stories of his own life, Schultz has become known for the way he tells other people's stories through music. Schulz views his songs as snapshots of an "incredible journey," with each tune evoking images of people whose lives have been impacted by his music ministry.
According to Matthew Mordini, an Augustana senior, a group of student leaders chose Schultz to perform at the college "because his music will speak to students."
General public tickets cost $10 and a limited number of Gold Circle tickets cost $15 when purchased in advance. On the day of the show, tickets cost $15 and $20 respectively. Advance tickets for groups of 10 or more cost $8. Tickets are available at the Augustana Ticket Office (3703 7th Ave., Rock Island) during regular business hours. Or they can be charged by phone at (309) 794-7306 or purchased online at www.augustana.edu/tickets. (Group tickets are not available online.)
Tickets for Augustana faculty, staff and students are free with an ID.
Sam Schlouch
Senior Communication Director
(309) 794-7833
samschlouch@augustana.edu