Tom Lawrence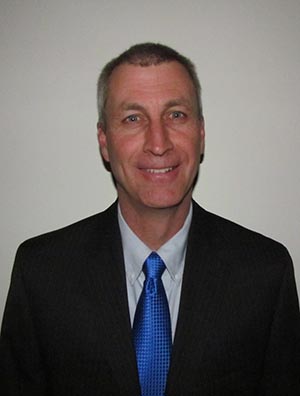 Tom Lawrence was named the head women's golf coach at Augustana in May of 2013. A former Augustana team captain in the sport of men's cross country, Lawrence has made golf one of his passions after playing basketball and running track & cross country during his younger, competitive years.
"I am excited to be a part of Augustana again," said Lawrence, who is a 1984 Augustana graduate and was the captain of the Vikings' 1983 cross country squad. "I am looking forward to both teaching and learning. The women on this team want to get better and they want to make an impact."
Lawrence, who has degrees in business administration and speech communications from Augustana, spent the last two years as the co-head coach of girls' golf at Moline High School. His coaching partner was his wife Donna, who is also an Augustana graduate.
"One thing I want to stress to the players on our team is to take things one-shot-at-a-time, both literally and figuratively," he said. "I believe that college athletics in general and golf in particular, is a great part of learning life skills. We are going to celebrate small victories with the thought that eventually those will be the building blocks to larger victories."
The owner of several small businesses in the Quad-City area, including a Hallmark Store in Moline, OneCorp and Novelty Classics, Lawrence has been involved in coaching beyond the sport of golf. He has coached boys and girls basketball at Wilson Middle School in Moline for the last 11 years.
Lawrence was the third of three brothers (Terry and Ted) to graduate from Augustana and his daughter Jamie will be a senior on the Vikings' women's golf team this fall.