February 27, 2013
Augustana evens record with win at Oglethorpe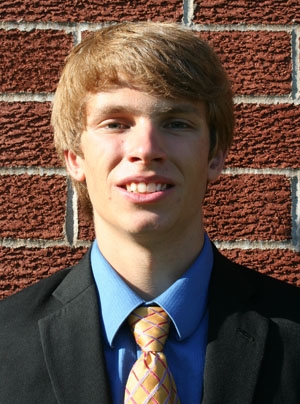 Freshman Scott Davis scored two goals and added an assist Wednesday to help lead Augustana to a 14-4 win over Oglethorpe in Atlanta, Georgia.
ATLANTA, Ga.- Freshmen Scott Davis (St. Thomas Aquinas HS, Overland Park, Kan.) and Kevin Gleason (Loyola Academy, Chicago, Ill.) each had two goals and an assist Wednesday as Augustana evened its 2013 record at 1-1 with a 14-4 win at Oglethorpe. The Vikings benefited from great balance, with 10 different players scoring goals and four logging assists.

Sophomore Jesse Nagelberg (St. Charles East HS, St. Charles, Ill.) teamed up with former high school teammate Colin Haley (St. Charles East HS, St. Charles, Ill.) to put Augustana up 1-0 less than a minute into the contest. Haley found the net with Nagelberg assisting. Gleason got an assist from Davis and scored the Vikings' second goal with 11:53 left in the first period.
Nagelberg assisted on a goal by sophomore Tim Fennelly (Centennial HS, Littleton, Colo.). That score was sandwiched between Oglethorpe goals by Jake Godwin and Dylan Stanley and Augustana led just 3-2 with 1:48 left in the first quarter. That's when sophomore Vincent Fiore (Benet Academy, Naperville, Ill.) scored with an assist from Haley to start a string of 11 straight Viking goals. The Petrels wouldn't find the net again until 7:54 remained in the game.
Sophomore Chris Hager (Exeter Academy, Newfields, N.H.) scored to give Augustana a 5-2 lead after one and freshman Evan Chikeles (Hoffman Estates HS, Hoffman Estates, Ill.), Gleason and Davis (twice) added unassisted goals to start period two. Sophomore Ryan Nakamoto (Naperville Central HS, Naperville, Ill.) and Nagelberg scored unassisted goals before halftime as the Vikings took a 12-2 lead to the locker room.
Hager scored the only goal of the third period with an assist from Gleason and freshman Jonathan Bryk (Fremd HS, Palatine, Ill.) tacked on Augustana's final score with 8:14 remaining. The hosts got the game's final two goals From Godwin and Stanley.
Sophomore Cody Burgdorff went the distance in goal (Peak to Peak HS, Lafayette, Colo.) for the Vikings, recording six saves to improve to 1-1 on the year. Augustana had a huge 39-17 edge in shots, including a 24-9 advantage in shots on goal. The visitors also had 39 ground balls to 25 for Oglethorpe. Nakamoto controlled 10 of 17 faceoffs in the game.
Coach Kyle Hart's squad plays one more game on its season-opening southern swing, taking on Huntingdon in Montgomery, Alabama on Saturday, March 2 at 1:00 p.m.