February 5, 2013
Jordan Malone hired as defensive backfield coach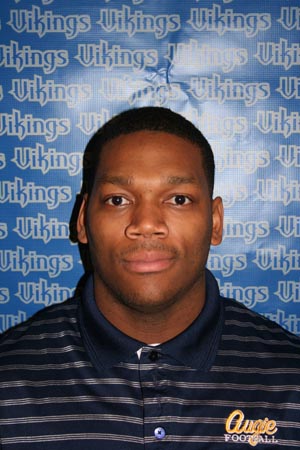 Jordan Malone has been named the defensive backfield coach for the Vikings.
The Augustana football program has hired Jordan Malone as defensive backs coach, it was announced today. Malone had been the defensive coordinator Washington Park High School in Racine, Wisconsin since the summer of 2012.

Malone brings a bevy of football experience with him to head coach Rob Cushman's program. Prior to his employment at Washington Park High School, Malone was the defensive coordinator, co- special teams coordinator, and defensive backs coach at Simon Fraser University in Burnaby, British Columbia where he coached two players who played in the Canadian Football League.
"We are excited to announce the hiring of Jordan Malone as our defensive backs coach," said Cushman, who became the head coach at Augustana November of 2010. "In addition to a wealth of knowledge and experience, he brings energy and a coaching philosophy that we have been preaching at Augustana."
Malone is a 2006 graduate of Minnesota State University, Mankato in Mankato, Minnesota with a Bachelor of Science degree in physical education. He earned his Master's of Science degree from Emporia State University in health, physical education, and recreation in 2007.
Malone got his coaching start at Emporia State University in Emporia, Kansas where he coached the defensive backs. From there, he acquired the role of special teams coordinator and defensive backs coach at Waldorf College in Forrest City, Iowa. Following his one year stint at Waldorf, he became the outside linebacker and nickel back coach at the University of Central Arkansas in Conway, Arkansas before he got the job at Simon Fraser University.
- Story written by student assistant Paul Hurd