January 17, 2013
SAAC penny war to help family in need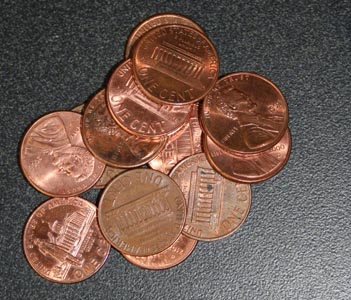 The Augustana Student Athlete Advisory Committee will sponsor a "penny war" at the women's and men's double header on Saturday, January 19 against Elmhurst. Proceeds will go toward the Harris family of Longfellow School in Rock Island, who recently lost their home to a fire.
The Student Athlete Advisory Committee (SAAC) at Augustana will be asking for spectators at the Vikings women's and men's basketball double header with Elmhurst on Saturday, January 19 to dig into their pockets for a good cause. A fire destroyed the home of the Harris family in Rock Island in early January and SAAC has jumped quickly into action to help out.

The Harris' family has twin sixth grade girls and a third grade boy at Longfellow School, which is located on Seventh Avenue close to the Augustana campus. Augustana has enjoyed a partnership with Longfellow in recent years and SAAC is willing to lend a hand. Many of the Viking athletes have volunteered at Longfellow down through the years through both SAAC and Athletes Giving Back.
According to Sara Tisdale, the Augustana women's lacrosse coach and SAAC sponsor, the group is sponsoring a "penny war" in the lobby of the Vikings' double header with College Conference of Illinois & Wisconsin foe Elmhurst. A table will be set up in the Carver Center lobby throughout the evening and any money raised will be matched by SAAC and given directly to the Harris family.
"This is something that the members of SAAC felt strongly about," said Tisdale. "Augustana has a great connection with Longfellow School and our student-athletes are excited about the opportunity to provide a ray of sunshine for a family that is in need."
Longfellow students and families wishing to come to the double header and participate in the "penny war" and donate to help the Harris family's cause will receive free admission to both games.