Mens Track and Field Achievements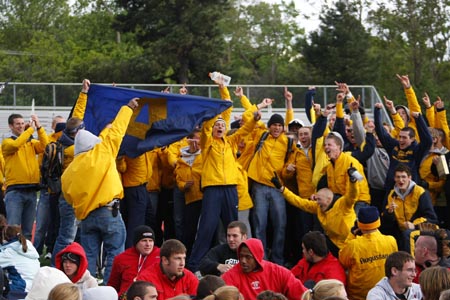 At Augustana College, success in athletics extends to success in the classroom and the community. We celebrate the hard work and dedication shown by our student athletes, qualities that will help them develop into leaders in their professional fields and communities well beyond their years as Augustana Vikings. We're pleased to share these accomplishments with you.
Additional Accomplishments
Over the past four decades, Paul Olsen's Vikings have dominated the Division III national track and field scene, with over 100 All-Americans and more than 20 individual national champions. Furthermore, under Olsen's tenure, the Vikes have garnered 203 individual CCIW conference championships.