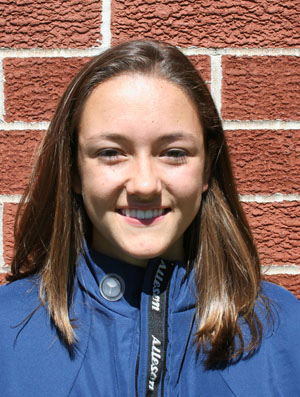 Kaitlin Hightower
Hometown:
 Matthews, NC
Position:
 Defense
Number:
 18
Height:
 5-6
High School:
 Providence
Class:
 Fr.
Major:
 Pre-Med
Bio:
Kaitlin Hightower, a first year, plays defense. Kaitlin is from Matthews, North Carolina, where she attended Providence High school and played for Queen City Stars Lacrosse club. She has been playing lacrosse for the past five years. Kaitlin's favorite lacrosse memory is beating her high school's rival school in quarter finals.
Kaitlin plans on majoring in Pre-Med. Her dream job after college is to be a cardiologist. She chose Augustana College because of the wonderful people, great academics, and lacrosse. Her favorite part about Augie is the great food. Kaitlin is most looking forward to having a great lacrosse season this year. When Kaitlin isn't playing lacrosse she enjoys playing the guitar, watching movies, and video games.
An interesting fact you may not know about Kaitlin is Augustana is the furthest west she has ever been. Kaitlin's favorite food is Nana's spaghetti and meatballs and her favorite color is blue. If Kaitlin could have dinner with anyone living or dead she would pick Kristen Wiig. If Kaitlin could pick any super power, it would be the ability to teleport. Kaitlin's favorite sport to watch during the London 2012 Summer Olympics was track and field. Kaitlin is scared of snakes. She is inspired by her parents. Kaitlin is the daughter of Todd and Kathy Hightower and sister of Emily.