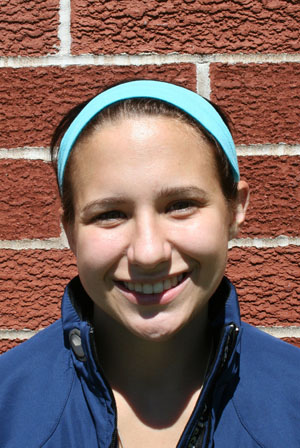 Kaylee Nolan
Hometown:
 Orland Park, Ill.
Position:
 Attack
Number:
 16
Height:
 5-5
High School:
 Carl Sandburg
Class:
 Fr.
Major:
 Chemistry and Physics
Bio:
Kaylee Nolan, a first year, plays center and midfield. Kaylee is from Orland Park, Illinois, where she attended Carl Sandburg High School. She has been playing lacrosse for the past six years. Kaylee received was All-State twice and held the draw control record twice. Her favorite lacrosse memory is the last game with her dad as the coach.
While attending Augustana College Kaylee plans on majoring in chemistry and physics. Her dream job after college is to be an astronaut. Kaylee chose Augustana College because of the lacrosse program and the opportunity to double major. Her favorite thing about Augie is the small class sizes. Kaylee is most looking forward to playing lacrosse this year. When Kaylee isn't playing lacrosse she enjoys paintballing and fishing.
An interesting fact you may not know about Kaylee is that she played volleyball for 5 years. Kaylee's favorite food is candy and her favorite color is blue. If Kaylee could have dinner with anyone living or dead she would pick her grandfather. A super power Kaylee would like to possess is the ability to time travel. Kaylee's favorite sport to watch during the 2012 London Olympic Games was beach volleyball. Kaylee is scared of fear itself. She is inspired by her high school coaches and parents because they did everything they could to get her to where she is today. Kaylee is the daughter of Jayne and Mike Nolan and sister of Lindsay.