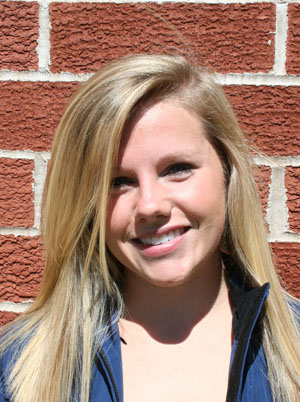 Nattali Shelton
Hometown:
 Wheaton, Ill.
Position:
 Midfield
Number:
 11
Height:
 5-3
High School:
 Wheaton Warrenville South
Class:
 Soph.
Major:
 Biology/Pre-Ocupational Therapy
Bio:
Nattali Shelton, a second year, plays mid-field. Nattali is from Wheaton, Illinois, where she attended Wheaton Warrenville South High School and played for United Lacrosse Club. She has played lacrosse for a total of four years. So far, Nattali has received MVP and the Hustle award. Nattali's favorite lacrosse memory is playing games in the lobbies over spring break last year.
Nattali plans on majoring in Biology and Pre-Occupational therapy. Her dream job after college is to have any type of job. She chose Augustana because she loved the campus and she had the opportunity to play lacrosse. Her favorite thing about Augie is the food and the people. Nattali is most looking forward to playing and getting to know the new girls on the team. When Nattali isn't playing lacrosse she enjoys volleyball.
An interesting fact you may not know about Nattali is that she was once stuck in the zebra exhibit at Brookfield Zoo. Nattali's favorite food is Gia's pizza and her favorite colors are blue and light pink. If Nattali could have dinner with anyone living or dead she would pick her grandma Sally. A super power Nattali would like to possess would be to be able to time travel. Nattali's favorite sport to watch during the 2012 London Olympic Games was gymnastics. Nattali is scared of the dark. She is inspired by her aunt Phyl because she never lets difficult times bring her down. Nattali is the daughter of Jerome and Susan Shelton and is the sister to Ali.