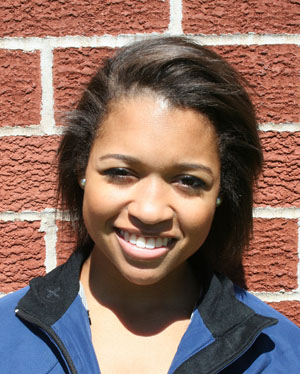 Kendall Maduro
Hometown:
 Naperville, Ill.
Position:
 Attack
Number:
 10
Height:
 5-1
High School:
 Nequa Valley
Class:
 Fr.
Major:
 International Business and Marketing
Bio:
Kendall Maduro, a first year, plays attack. Kendall is from Naperville, Illinois, where she attended Neuqua Valey High School and played for Players Lacrosse club. She has been playing lacrosse for the past five years. So far, Kendall has received the 2012 NVHS MVP award, All-State honorable mention, and was the 2012 Varsity captain at her high school. She has held many records including: 76 all season goals, 63 GBC, 20 CT, and 16 DC. Kendall's favorite lacrosse memory is her last season with the Nequa valley lacrosse team.
Kendall plans on majoring in international business and marketing. Her dream job after college is to be a top magazine editor or designer. Kendall chose Augustana College because when she stepped on campus she fell in love with the people, the feel, the campus, and the lacrosse team. Her favorite thing about Augie is that she gets to play lacrosse and receive a high quality education all at the same place. She also loves the way she fits in with the people and atmosphere at Augustana. Kendall is most looking forward to stepping out on to the game field and being physically and mentally involved in Augustana as a Viking and a student this coming year. When Kendall isn't playing lacrosse she enjoys working out, socializing, and shopping.
An interesting fact you may not know about Kendall is that she usually drives a stick shift car. Kendall's favorite food is spaghetti and meatballs and her favorite color is burgundy. If Kendall could have dinner with anyone living or dead she would pick Billy Mayes because he was always so happy. A super power Kendall would like to possess is the power to freeze time and re-start it up again. Kendall's favorite sport to watch during the 2012 London Olympic Games was Gymnastics. Kendall is scared of moths because they are by far the grossest bugs alive. She is inspired by the faith, support, and encouragement she feels from her parents, family, coach, and team. However, she is 100% motivated by herself to not disappoint any of those people and do everything she can to be the best she can be. Kendall is the daughter of Morris and Andrea Maduro and sister to Taylor and Julian.