Augustana to host Quad Cities Low Brass Day
March  05, 2012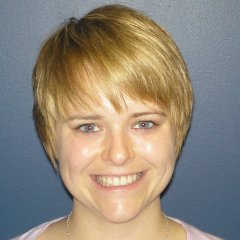 Dr. Samantha Keehn
Augustana College will host Quad Cities Low Brass Day on Sunday, March 11, for for low brass musicians of all ages and levels of skill — from junior high students to professional musicians.
Low brass instruments include trombone, baritone, tuba and euphonium.
Activities will begin at 9:30 a.m. with registration and light breakfast in Bergendoff Hall (3701 7th Ave.), and will conclude with a concert at 4:30 p.m. in Wallenberg Hall, inside the Denkmann Memorial Building (3520 7th Ave.).
Dr. Samantha Keehn, a fellowship instructor in music at Augustana, is the primary organizer of the Low Brass Day. She said, "The idea of an 'instrument' day has proven to be successful in building community and advancing the learning of participants."
Keehn added, "This event was inspired by my desire to unite all of the many low brass players located in the Quad Cities."
In addition to Dr. Keehn, Dr. Jonathan Allen, a lecturer at the University of Iowa, and Kate Wohlman, a graduate teaching assistant and doctoral student at the University of Iowa, will have leading roles in the day's activities. Dr. Allen and Wohlman will be attending the entire day providing conducting, a master class and a faculty recital.
Sam Schlouch
Senior Communication Director
(309) 794-7833
samschlouch@augustana.edu