SPIDER-MAN director to speak at graduation
February  17, 2012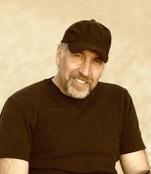 Phillip McKinley
Broadway's SPIDER-MAN: Turn off the Dark director Philip William McKinley will deliver Augustana College's 2012 commencement address on Sunday, May 20, at 3 p.m., at the i wireless Center in Moline, Ill.
McKinley, a 1973 Augustana graduate, was chosen because of his understated yet passionate expression of his belief in the power of pursuing a dream, according to Augustana President Steven Bahls.
McKinley and Bahls met last summer when the Augustana Choir visited New York City to perform at Carnegie Hall. Members of the choir, alumni and Bahls attended a preview performance of SPIDER-MAN Turn off the Dark followed by a talkback session with McKinley and members of the cast.
McKinley has realized many of his life's dreams, including owning a production business, directing the TONY award-winning The Boy From Oz, and directing and staging more editions of Ringling Bros. and Barnum & Bailey than any living person.
"I believe Phil's life and career richly embody the ideals of a liberal arts and sciences education," Bahls said. "His personal journey is testimony to those qualities of mind and spirit we believe are necessary for a rewarding life of leadership and service."
The path to his success, McKinley said, started with his decision as an Augustana student to declare five majors — education, speech and drama, music, English and art—and still manage to graduate in three years in speech and drama and later fulfill requirements for music and teaching.
"The mentoring and guidance I received from the faculty and the staff while attending Augustana College reinforced my passion to pursue my career aspirations and my life's ambitions," McKinley said.
"Augustana's liberal education supported my individualism, encouraged my creative spirit and strengthened my willpower, allowing me to chase a career that has provided me with dreams beyond my wildest expectations," he continued. "I look forward to sharing with the graduates the concept and importance of passion and the pursuit of the dream. It has served me well."
Sam Schlouch
Senior Communication Director
(309) 794-7833
samschlouch@augustana.edu