Bruno '78 named president of Marietta College
December  14, 2011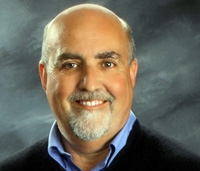 Dr. Joseph Bruno
Dr. Joseph W. Bruno, Augustana College Class of 1978, has been elected the 18th president of Marietta College in Ohio.
The former vice president for academic affairs and provost at Wesleyan University, he will begin his new job next July 1.
Dr. Bruno worked with four Wesleyan presidents in his 27 years and helped to shape academic initiatives at the university. A graduate of Augustana College and Northwestern University, he currently is professor of chemistry at Wesleyan.
Dr. Bruno will succeed Dr. Jean A. Scott, who has served Marietta College since July 1, 2000. Scott announced her retirement in February.
Board Chair Barbara A. Perry Fitzgerald will introduce Dr. Bruno to the Marietta community in January at a campus celebration.
At Wesleyan, Bruno supervised Wesleyan's 330 faculty members in 41 departments and programs from 2006-2010. His role included a partnership with the University Relations office in fundraising, and development and management of a $55 million annual budget. He secured numerous grants and significant gifts to the college in his career. He also is a lecturer and the author of more than 60 publications.