Convocation series to bring international experts
October  28, 2011
Augustana College will launch the first of six community convocation lectures during the winter term of the 2011-12 academic year on Thursday, Nov. 17, at 10:30 a.m. in Centennial Hall (3703 7th Ave.). This winter's lineup will begin with a presentation by faculty members. Subsequent presenters will include a former member of the White House Office of Faith-based and Neighborhood Partnerships, an activist and author focused on Columbian rainforest culture, an expert in gender development, a talk-show host and a Charles Darwin expert.
All lectures are free and open to the public.
At the Nov. 17 convocation, Augustana faculty will address "From Antiquity to Modernity: How does exploring the past deepen our understanding of the human condition?" by presenting ideas, issues, music and artistic images from the ancient, medieval, Renaissance and modern periods.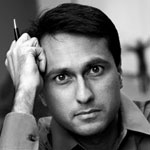 Dr. Eboo Patel
Eboo Patel, named by U.S. News & World Report as one of America's Best Leaders of 2009, is an author and the founder and president of Interfaith Youth Core (IFYC), a Chicago-based organization building the global interfaith youth movement. Patel, a former member of the White House Office of Faith-based and Neighborhood Partnerships, will discuss "Acts of Faith: Interfaith Leadership in a Time of Global Religious Crisis" on Thursday, Dec. 1, at 10:30 a.m.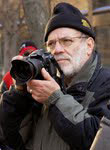 Steve Cagan
Augustana welcomes Steve Cagan, a documentarian and activist who will share a presentation titled "Can the environment and cultural treasure of El Chocó be saved—for the residents and for us?" on Thursday, Dec. 8, at 10:30 a.m. El Chocó is a threatened area of the Pacific coast of Colombia, with a high level of biodiversity and special Afro-Colombian and indigenous cultures. In addition to discussing the threats to the rainforest culture, Cagan will share flora, fauna and aspects of the daily life in El Chocó.
On Thursday, Jan. 12, Dr. Anne Fausto-Sterling, an expert in biology and gender differences, will present "How Do Naked Newborns Become Boys and Girls?" Sharing a dynamic systems approach to the study of human development, Dr. Fausto-Sterling will provide her findings and belief that the premise of the nature versus nurture debate is flawed.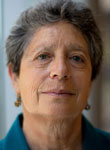 Dr. Anne Fausto-Sterling
Callie Crossley, a broadcast journalist, a documentary filmmaker, and a television and radio commentator, will speak on Thursday, Jan. 26, at 10:30 a.m. She will talk to students about the collision of old and new media, media and politics, media literacy, and the intersection of race, gender and media.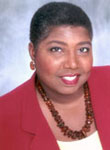 Callie Crossley
Storyteller and science teacher Brian Ellis will step into Darwin's shoes to model the scientific process and engage listeners on Thursday, Feb. 9, at 10:30 a.m. Ellis' unique approach will include equal parts dramatic storytelling, stand-up comedy and show-and-tell, so the audience can be immersed in Darwin's intellectual world.
Sam Schlouch
Senior Communication Director
(309) 794-7833
samschlouch@augustana.edu