Christian singer to perform at Augustana College
October  27, 2011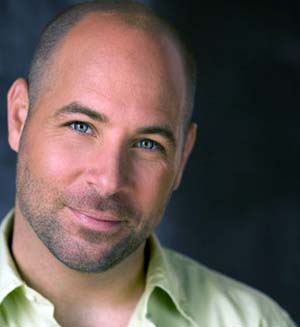 Mark Schultz
One of Christian music's most acclaimed singer-songwriters, Mark Schultz, will bring his unique brand of entertainment to the Augustana College campus on Saturday, Nov. 19, at 7 p.m. Known for his ability to tell stories with his songs, Schultz will perform at Centennial Hall (3703 7th Ave.)
The show is open to the public. In his show, titled "An Intimate Evening with Mark Schultz," the singer will share stories as he performs his hits, including "He's My Son," "Letters from War," "Walking Her Home," "Broken and Beautiful" and "I Am."
For Schultz, his personal story began in Colby, Kansas. After college, he packed up his musical dreams and headed to Nashville. A record deal didn't come easily, so Schultz worked as a waiter, and then became a youth pastor. Schultz was encouraged to pursue his musical ambitions through his work as a youth pastor. With the support of his congregation, Schultz organized a show at Nashville's Ryman Auditorium in 2001; it was a sellout, leading to a record deal with World Records. Since then, he's earned numerous accolades and has become one of the Christian format's core artists, with 10 chart-topping hits to his credit.
As he's collected the stories of his own life, Schultz has become known for the way he tells other people's stories through music. Schulz views his songs as snapshots of an "incredible journey," with each tune evoking images of people whose lives have been impacted by his music ministry.
"I think more about people than I actually think about songs," Schultz said. "The stories are pretty personal and heartfelt."
At Augustana, the College Union Board of Managers (CUBOM) spirituality committee co-chairs, Emily Matuseski and Matt Mordini, chose Schultz to perform at the college because his music will speak to students.
"His songs carry timeless messages of forgiveness and trust based on faith," said Matuseski, a sophomore from Duluth, Minn.
"His music has a distinct way of allowing people to connect to his message," said Mordini, a junior from Elmhurst, Ill.
General public tickets cost $10 in advance and $12 at the door on the night of the show. Tickets for groups of 15 or more are $8. Tickets are available at the Augustana Ticket Office, 3703 7th Ave., Rock Island, during regular business hours. They also can be charged by phone at (309) 794-7306 or purchased online at www.augustana.edu/tickets. Tickets for Augustana faculty/staff and Augustana students with an ID are free.
Sam Schlouch
Senior Communication Director
(309) 794-7833
samschlouch@augustana.edu