Augustana professor honored for service to city
October  27, 2011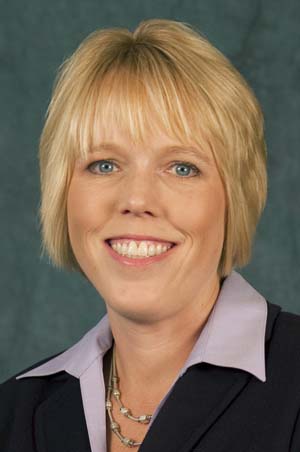 Dr. Wendy Hilton-Morrow
Dr. Wendy Hilton-Morrow, associate professor of communication studies at Augustana College and eight-year member of the East Moline Park Board, will receive the 2011 Denny Jacobs Public Service Award for her work for the park board.
The Denny Jacobs Public Service Award is given annually to "a person who is elected, appointed or employed by a government entity and feels they owe as much to the community as the community owes to them— someone who shows outstanding support of the community."
Under Dr. Hilton-Morrow's leadership, the park board has completed more than $250,000 of capital improvements in the city's 15 parks. She is a founding member of the East Moline Music in the Park program, which provides free summer concerts for residents. Currently chair of the park board, Dr. Hilton-Morrow also is an organizer of the Neighbors of Wiman Adopt-A-Park Program.
Raised on the outskirts of Milan, Dr. Hilton-Morrow has long been a volunteer in the Quad-Cities area; her passion for service has been cultivated since childhood. A 1994 graduate of Augustana, she volunteered throughout her college years.
"When I was a student at Augustana, we didn't use terms like 'servant leaders' or 'community engagement,' but we were nurtured to believe in ourselves and our abilities to change the world around us," said Dr. Hilton-Morrow. "Now I try to nurture those same qualities in my own students."
Dr. Hilton-Morrow continued, "I know many Augustana faculty and staff are extremely involved in the Quad-Cities community, and I think it's important for our students to see us modeling a passion for public service."
Humbled by the award, she pointed out, "None of what we've accomplished would have been possible without the other dedicated members (of the park board) and the great city staff."
Regular attendees of the annual East Moline award dinner, Dr. Hilton-Morrow and her husband, Jay Morrow, have been awed by the amount of time and hard work previous award-winners have given back to the community. "It will really be an honor to have my name appear alongside those past winners who I respect greatly," she said.
Dr. Hilton-Morrow will receive her award Nov. 3, at this year's dinner at Short Hills Country Club in East Moline.
Sam Schlouch
Senior Communication Director
(309) 794-7833
samschlouch@augustana.edu