Swedish-American expert to speak on cultural blending
October  05, 2011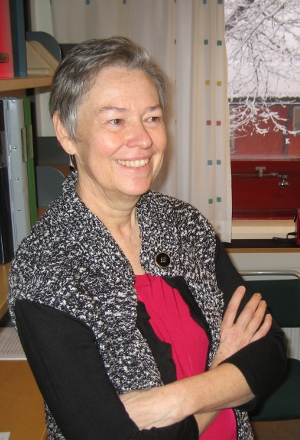 Dr. Jennifer Eastman Attebery
Dr. Jennifer Eastman Attebery will discuss immigration studies and the blending of American and Swedish culture during the O. Fritiof Ander Lecture in Immigration History on Saturday, October 15, at 7 p.m. The free, public lecture will be held on the Augustana College campus in the Robert A. and Patricia K. Hanson Hall of Science (726 35th St.), Room 102.
In her lecture, titled "Blending Celebrations in the Rockies: How Midsummer Became American and Memorial Day, Fourth of July and Pioneer Day Became Swedish," Dr. Attebery will share how traditions were transferred, transformed and celebrated by Swedish-Americans, with an emphasis on Swedes in the Western United States.
"Having grown up in Idaho, I have always been fascinated with the peoples of the West, their many cultures and common history," said Dr. Attebery. "These interests have always guided my research and teaching."
She received her bachelor's at the College of Idaho, Caldwell, and master's and doctorate from Indiana University, Bloomington. Dr. Attebery has written extensively about Swedish-Americans, including her book Up in the Rocky Mountains: Writing the Swedish Immigrant Experience, which focuses on the experiences and letters written by Swedish immigrants in the Intermountain West.
The recipient of two Fulbright Scholar grants, Dr. Attebery has traveled to Sweden and conducted research at the University of Gothenburg. Currently, she is a professor of English and director of the Folklore Program at Idaho State University, Pocatello.
This lecture is part of a series that annually honors Dr. O. Fritiof Ander, who taught history at Augustana from 1930 to 1968. "A legendary professor at the college, he was a pioneer and leading name in immigration history and the author of numerous books and articles in the field," said Dag Blanck, director of Augustana's Swenson Swedish Immigration Research Center.
Sam Schlouch
Senior Communication Director
(309) 794-7833
samschlouch@augustana.edu