Alumnus will share his personal perspective on the Vietnam War
October  05, 2011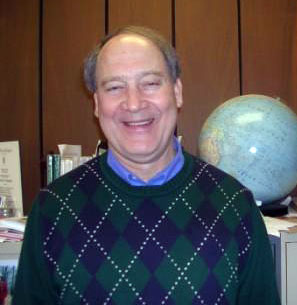 Dr. Timothy Lomperis '69
The unique twists and turns of life have a way of impacting individuals and paths they choose. Augustana alumnus, Dr. Timothy Lomperis is no exception. The path that took him to Vietnam twice then led him to a career as a political science professor, and now it brings Dr. Lomperis back to Augustana College for a free, public lecture on Thursday, October 20, at 10:30 a.m. in Centennial Hall (3703 7th Ave.).
A professor of political science at Saint Louis University (SLU), Dr. Lomperis will present a lecture titled "The Making and Unmaking of a Cold Warrior in Vietnam: A Spiritual Odyssey."
Dr. Lomperis is a 1969 Augustana graduate. After serving in Vietnam, he earned a master's in international affairs from Johns Hopkins University, Baltimore, and a master's and a doctorate in political science from Duke University, Durham, N.C. Dr. Lomperis' most recent book, The Vietnam War from the Rear Echelon: An Intelligence Officer's Memoir was published in September 2011.
"I have already written three books on the war more generally. This one is the first personal one I have written about my own experience in my two tours of duty in Vietnam,"
Dr. Lomperis said. Dr. Lomperis will share from his most recent book during the upcoming lecture. "I am hoping that my personal perspective will help the audience understand the Vietnam War in terms of its impact on the baby boomer generation— the generation from which most current Augustana students have come," Dr. Lomperis said.
Accomplished in many ways, Dr. Lomperis won the Helen Dwight Reid award of the American Political Science Association in 1981 for the best dissertation in international relations. He was awarded the U.S. Bronze Star and the Vietnamese Army Staff Medal First Class. Dr. Lomperis also has received three teaching awards, including two Student Government Association awards for faculty excellence.
Prior to joining the SLU faculty in 1996, he taught at the U.S. Military Academy at West Point, West Point, N.Y., and at Duke University.
Sam Schlouch
Senior Communication Director
(309) 794-7833
samschlouch@augustana.edu