Former trustee Dr. Peter Benson '68 dies
October  03, 2011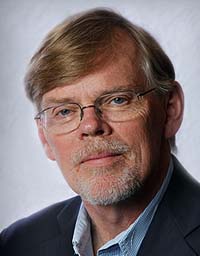 Dr. Peter Benson
Dr. Peter Benson, a 1968 Augustana graduate and former member of the college board of trustees, died Sunday, Oct. 2, after a year-long battle with cancer. Benson was president and CEO of the Minneapolis-based Search Institute, an influential research organization dedicated to child development. He was 65.
"Peter was an extraordinary person, and his leadership was very evident as a student at Augustana in the 1960s, when he helped organize a 'free university' in which faculty members volunteered to teach classes for community members," said Steve Bahls, Augustana College president. "Along with Diane Hill and others, he worked to establish the Augustana Campus Church as an alternative model for campus ministry at a Lutheran church-related college."
After graduating from Augustana, Dr. Benson earned a master's and Ph.D. in experimental social psychology, with a concentration in child development, from the University of Denver. He also earned a master's from Yale University in the scientific study of religion. Prior to joining the Search Institute as a research scientist in 1978, he was chair of the psychology department at Earlham College.
According to the Search Institute, Dr. Benson wrote more than 100 articles and chapters in scientific journals and edited books. He is the author (or editor) of 15 books, including All Kids are Our Kids, which establishes the scientific basis for Developmental Assets, an internationally recognized approach to positive youth development.
Dr. Benson also served as principal investigator on more than 30 research projects funded by such agencies as the U.S. Department of Education, the Lilly Endowment, and the John Templeton, Ford, Kellogg, W.T. Grant, McKnight, and Case Family foundations, just to name a few.
"Always passionate in the pursuit of his vision," Bahls said, "Peter Benson is an example of the kind of life well-lived we hope for all of our students."