Augustana welcomes three new trustees
October  01, 2011
Augustana College is pleased to welcome three new members to the Augustana Board of Trustees, including two leaders from the Quad-Cities community. Mary E. Junck from Pleasant Valley, Iowa, Robert Ontiveros from Moline, Ill., and Charles D. Lindberg from Cincinnati, Ohio, each will serve a four-year term ending in 2015.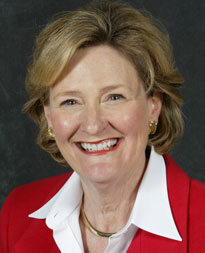 Mary Junck
Junck is chairman, president and chief executive officer of Lee Enterprises, a provider of local news, information and advertising in primarily midsize markets. She is a member of the board of directors of the Associated Press and the Newspaper Association of America. Junck also serves on the boards of the Quad Cities Chamber of Commerce and Putnam Museum.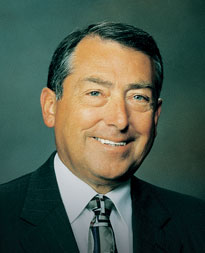 Robert Ontiveros
Ontiveros is chairman of Group O, a company he founded in 1974. Group O provides marketing, packaging and supply-chain services across the country and is the ninth largest Hispanic-owned business in the United States. In 2008, Ontiveros founded the Greater Quad Cities Hispanic Chamber of Commerce, and he currently serves as a board member for the Boys & Girls Club of the Mississippi Valley. Among his honors, Ontiveros received the Legacy Award from the U.S. Department of Commerce.
Lindberg, a 1950 graduate of Augustana and a 1953 graduate of Yale Law School, is of counsel in the law firm of Taft Stettinius & Hollister, LLP. He practices in the corporate area and has served on the boards of such organizations as the Cincinnati Reds; Gibson Greetings, Inc.; the Cincinnati Bengals, Inc.; the Greater Cincinnati Chamber of Commerce; and the Cincinnati Public School Board. Lindberg is a member of the Executive Committee of the Yale Law School Alumni Association.
Charles Lindberg
Augustana President Steve Bahls looks forward to the leadership experience and fresh perspectives that each will bring to the Augustana Board of Trustees. "I am both impressed and deeply humbled by the exceptional caliber of leadership embodied by Augustana's Board of Trustees," Bahls said.
"These new members represent two invaluable constituencies to the college, in that Bob and Mary are both local leaders with reputations that redound to our community's benefit far beyond the Quad Cities, and Charles is among the thousands of Augustana graduates who have gone on to great success far from their alma mater, yet remain dedicated to the college's mission, as well as its success in fulfilling that mission," Bahls said.
Sam Schlouch
Senior Communication Director
(309) 794-7833
samschlouch@augustana.edu