Lecture to address Jewish-Christian relations in Rome
September  30, 2011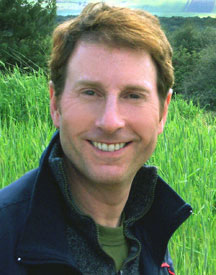 Roy Doliner
Self described as "a passionate lecturer on Judaism and an eternal student of Torah and Talmud," Roy Doliner will present a lecture titled, "Eternal People, Eternal City: The History of Jewish-Christian Relations in Rome" at Augustana College's Wallenberg Hall inside Denkmann Memorial Hall (3520 7th Ave.), on Monday, October 3. The lecture begins at 7 p.m. and is free to the public.
A resident of Rome and an award-winning playwright, Doliner co-wrote The Sistine Secrets: Michelangelo's Forbidden Messages in the Heart of the Vatican, a New York Times bestseller.
Dr. Daniel E. Lee, professor of ethics and director of the Augustana Center for the Study of Ethics, says Doliner has introduced several groups of Augustana students studying abroad to the Jewish history of Rome. "His presentations are invariably a highlight of the students' trips to Rome, and his lecture on campus will draw upon similar material," Lee said.
In Rome, Doliner founded and still advises the cultural association-Rome for Jews-to teach Jewish history, support Jewish culture and build bridges of understanding between faiths. As a docent and historical consultant, he hosts international dignitaries, ambassadors, journalists, clergy and students from around the world. He provides his expertise on the art and history of Rome and the Vatican from a Jewish perspective.
While in the United States, Doliner will give a series of lectures at Yale University, in addition to his presentations at Augustana and at the Tri-City Jewish Center. His visit to the Quad Cities is sponsored by the Jewish Federation of the Quad Cities, the Augustana Institute for Leadership and Service and the Augustana Center for the Study of Ethics.
Sam Schlouch
Senior Communication Director
(309) 794-7833
samschlouch@augustana.edu