Outstanding alumni recognized
July  19, 2011
Recognizing the accomplishments of alumni and other friends of the college during commencement weekend is a tradition at Augustana. Among those honored at the 2011 Annual Awards Banquet were:
Warner Cruz '94
Finest Under 40 Achievement Award
Warner Cruz '94 earned a degree in international business and finance, with a minor in Japanese from Augustana. In 2001, after working in the business since he was 10, Cruz took over J.C. Restoration from his father. The business helps companies and homeowners recover from fire, mold and water damage. After Cruz added hired a marketing staff to promote the Chicago-area company, sales have increased annually; the company is on track to post record revenues this year. President Barack Obama honored Cruz during National Small Business Week when he was named 2010 Small Business Person of the Year for the state of Illinois and earned the distinction of placing second nationally for the same honor. Reaching out to others professionally and to those in need of help is an important part of the J.C. Restoration story, whether it's helping New Jersey homeowners after heavy flooding, providing aid after the 2010 earthquake in Haiti or participating in a nationwide campaign to raise funds for breast cancer research.
Augustana honors Cruz for his achievements in business and his commitment to helping others.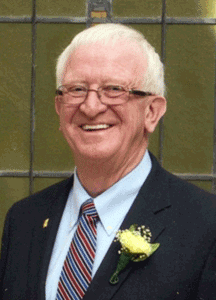 Dr. Charles Sorensen '64
Outstanding Achievement Award
Dr. Charles Sorensen '64 has served as chancellor for the University of Wisconsin-Stout (UW-Stout) since 1988, making him the longest serving chancellor in the University of Wisconsin system. Under his leadership, UW-Stout has received national recognition for its work in "technology transfer," the application of university research and technology to help solve industry problems that will increase business productivity and market competiveness. In 1995, UW-Stout received the Governor's Diamond Award from the Wisconsin Glass Ceiling Commission in recognition of the school's efforts in hiring and promoting women and minorities. In 2001, UW-Stout became the first university to receive the prestigious Malcolm Baldrige National Quality Award (the only formal recognition of performance excellence of U.S. organizations in the business, health care, education and nonprofit sectors given by the president of the United States). Through the years, Sorensen personally has received numerous awards and distinctions for his work at UW-Stout and his community service.
Augustana honors Sorensen for his innovative leadership in higher education.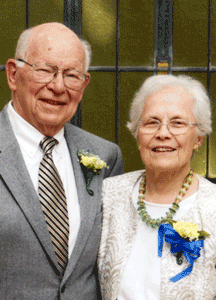 Don '50 and Joann Swanson '52 Tolmie

Outstanding Service Award
In 2001, Don '50 and Joann Swanson '52 Tolmie funded the building of the Faraja Primary School in Tanzania in honor of Joann's mother, Mabel Swanson, who graduated from Augustana and taught physically challenged children and young adults for 22 years. The fully accredited residential school for physically challenged children offers vocational and physical therapy along with an academic curriculum. The Tolmies' dream was realized in the fall of 2008 when the first graduating class (15 students) received certificates of graduation. The couple received the Hearts & Hands Diamond Service Award from Lutheran Family Services of Virginia for their work in bringing about the Faraja Primary School. The family's ministry has grown through the years to embrace related initiatives, such as improving the health and wellness of nearby villagers, providing food during severe drought, and assisting each graduate in pursuing a productive life.
Augustana honors the Tolmies for their vision and dedication to changing the lives of physically disabled children in Tanzania.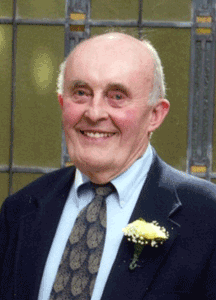 Rev. Dr. Byron Swanson '52
Richard A. Swanson Humanitarian Award
After receiving his bachelor's degree, the Rev. Dr. Byron Swanson '52 earned the M. Div. from the Augustana Theological Seminary, the Master of Sacred Theology from Yale Divinity School and a Ph.D. from the Princeton Theological Seminary. Swanson served three parishes before becoming campus pastor at Arizona State University in 1961 where he also taught. After teaching religion at Midland Lutheran College in Nebraska and at the Lutheran School of Theology at Chicago, he began his tenure at California Lutheran University (CLU) as the director of the Senior Mentor Program; college convocator and grievance counselor. Throughout his career, Swanson has received recognition for his efforts including the Faculty Inspiration Award, Professor of the Year award and the Honorary Alumni Award from CLU. Many students, faculty, friends and colleagues he has ministered to through education and friendship feel a deep affection and appreciation of Swanson.
Augustana honors Swanson as an outstanding example of what the Richard A. Swanson Humanitarian Award celebrates.