Augustana welcomes dean of admissions
June  16, 2011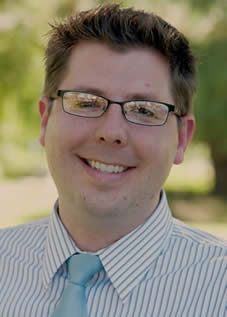 Dane Rowley (Photo courtesy of California Lutheran University)

Dane Rowley will begin next week as Augustana's new dean of admissions. Formerly the associate director of admissions at California Lutheran University in Thousand Oaks, Calif., Rowley was selected for the dean position after an extensive national search. He brings with him in-depth experience in international recruitment and transfer recruitment and in working with underserved populations, all of which are essential areas of enrollment growth for Augustana.
A graduate of California Lutheran University, Rowley earned both a B.A. in history and political science and an M.S. in counseling and guidance. He is fluent in Japanese. Before beginning his career in higher education, Rowley served as a U.S. Foreign Commercial intern in Belgium.
Rowley will serve as the chief admissions officer at Augustana, which is a new position. Kent Barnds, vice president for enrollment, communication and planning, will continue to serve as the chief enrollment officer for the college, with Rowley assuming the day-to-day responsibility for leading the college's admissions team.
Barnds believes Augustana has found the ideal candidate for this new position. "Dane has distinguished himself in the field of admissions on a number of levels," Barnds said. "He was highly recommended by the vice president for enrollment at California Lutheran, and he was the top candidate in our search."