2011 Season - ASSISTANT COACHES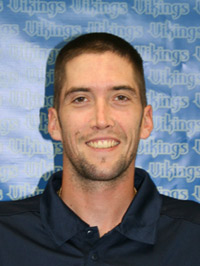 Steve Hennings
STEVE HENNINGS
Steve Hennings will begin his fourth season as the assistant volleyball coach at Augustana in the fall of 2011. He is a former member of the Augustana men's club team, having played for the Vikings in the 2004-05 school year before transferring to Graceland College in Lamoni, Iowa where he played two seasons for the nationally ranked program.
Hennings, who currently resides in Bettendorf, was a varsity basketball player at Iowa Western Community College in 1997-98 before heading into the private sector. He worked as a carpenter for various construction companies throughout the Quad Cities, eventually owning his own company.
He attended Augustana for one year (2004-05) and eventually transferred to Graceland where he majored in business administration.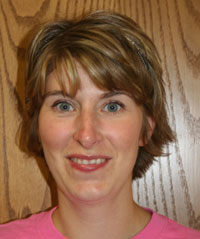 Kelly Kelley
KELLY KELLEY
Kelly Kelley is in her second go-around as an assistant coach for the Augustana volleyball program. She started coaching part time at Augustana under then-coach Stacey Ruff in 2007. After working in the 2007 and 2008 seasons she took some time off to raise her family. She then returned under coach Jamie Walters in 2010 and now is back for the 2011 campaign.
Kelley played at Truman State University in Kirksville, Missouri where she competed as a setter. She received her Bachelor's degree in psychology at Truman State and obtained her Master's of Education in counseling from Western Illinois University.
She currently lives in Bettendorf with her family and works in the North Scott School District as an elementary counselor. A native of the Quad Cities, she graduated from North Scott and went on to enjoy an outstanding collegiate career at Truman State University in Kirksville, Missouri.
An outstanding setter, she ended her career ranked second on the Bulldogs all-time list for assists. She was also ranked among the career leaders in assists average, service aces per game and career service aces. She was an all-conference and all-regional selection. She has coached previously at Davenport North High School and North Scott Junior High.