May 13, 2011
2011-12 Season - Augustana joins Midwest Lacrosse Conference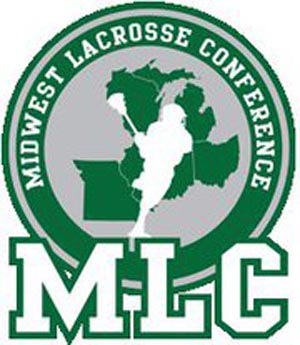 Augustana will join the Midwest Lacrosse Conference in men's lacrosse starting in the 2012-13 school year.
The Augustana men's lacrosse program received good news today when it was announced that the Vikings were accepted as members of the Midwest Lacrosse Conference. Augustana will begin play in the MLC during the 2012-13 school year and will compete as an independent next year, 2011-12, which will be the school's inaugural season in the sport.
"We are excited to join the Midwest Lacrosse Conference," said Augustana head coach Kyle Hart. "Being a part of a competitive conference will provide us with an advantage in the recruiting process and guarantee us quality opponents to compete against."
The Midwest Lacrosse Conference (MLC) is a National Collegiate Athletic Association (NCAA) Division III lacrosse-only college athletic conference composed of schools located in the Midwestern United States. All schools are members of other conferences in other sports and formed the MLC until such time as their existing conferences add lacrosse.
Founding members Adrian, Albion, Carthage, Fontbonne, Milwaukee School of Engineering, Mount St. Joseph and Trine ratified bylaws on June 2, 2009. The NCAA recognition of the new conference went into effect September 1, 2009 and conference play began on February 13, 2010.
Many of the MLC members also field women's lacrosse as part of the Midwest Women's Lacrosse Conference, which began in the 2010-11 academic year. Augustana was accepted as a member of the MWLC in April of this year.
The MLC conference champion will gain an automatic qualifying (AQ) bid to the NCAA Men's Lacrosse Championship beginning in the 2011-12 academic year. Dan Harris, Director of Athletics at MSOE, is the first commissioner of the conference. Joining the MLC along with Augustana will be Benedictine, Elmhurst and Defiance.