May 6, 2011
2010-11 Season - Women's tennis moves to 14th in regional poll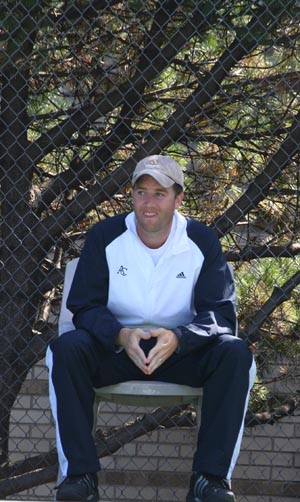 Head coach Adam Strand's Vikings are currently 19-8 overall and ranked 14th in the latest NCAA Division III Central Region poll.
The Intercollegiate Tennis Association (ITA) released its May rankings for the 2010-11 season and the Augustana women's tennis team was ranked No. 14 in the poll for the Central Region. The Vikings, under fifth year head coach Adam Strand, currently have a record of 19-8 overall.
Augustana's biggest win of the year came on April 10 when the Vikings defeated Grinnell by a score of 5-4. The Blue & Gold also finished tied for second in the College Conference of Illinois & Wisconsin at the league's individual tournament last fall, the top finish for Augustana since 1997.
The Vikings will face Carthage in the CCIW Automatic Qualifier tournament on Friday, May 6 in Bloomington, Illinois.
2010-11 DIII Central Region Rankings
| | |
| --- | --- |
| Ranking | School |
| 1. | University of Chicago |
| 2. | Denison University |
| 3. | Washington University (MO) |
| 4. | Gustavus Adolphus College |
| 5. | DePauw University |
| 6. | Carleton College |
| 7. | Wheaton College |
| 8. | University of Wisconsin-Whitewater |
| 9. | University of Wisconsin-La Crosse |
| 10. | Luther College |
| 11. | Coe College |
| 12. | Kenyon College |
| 13. | Albion College |
| 14. | AUGUSTANA COLLEGE (IL) |
| 15. | Grinnell College |
| 16. | Wartburg College |
| 17. | Hope College |
| 18. | St. Olaf College |
| 19. | College of St. Benedict |
| T-20. | Allegheny College |
| T-20. | Oberlin College |
| T-20. | Kalamazoo College |