Books in Special Collections
ALiCat, the Thomas Tredway Library's online catalog, is the best place to begin your search for printed materials in Special Collections. Only about 50% of our collection is represented in the online catalog, however. Consulting the paper card catalog in the Special Collections Reading Room or a staff member is often a necessary supplement to using ALiCat.
The book holdings in Special Collections cover a wide range of time periods and subjects. Among our earliest holdings are several examples of incunabula, or books printed between 1450 and 1500, including a leaf from the 42-line Gutenberg Bible, the first book printed with movable type in the West. Other early items of interest are a manuscript Book of Hours and a block book Pauper's Bible.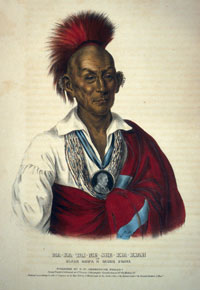 One of the charges of Special Collections is to preserve the history of Augustana College. The Augustana Institutions collection includes materials published by and about Augustana. Other collections are also tied to the history and heritage of Augustana. Special Collections holds a number of Reformation imprints by authors such as Luther and Melanchthon. Included are four sixteenth-century editions of the Augsburg Confession (Confessio Augustana), from which the College derives its name. In addition, Special Collections holds a number of important Bibles, including sixteenth century English translations such as the Bishops, Matthew, and Geneva Bibles, the Latin New Testament of Erasmus (1527), and a 1518 pre-Luther German translation with hand-colored woodcuts and initial letters. The Charles XV Collection represents the earliest days of the Augustana library, and is named for the Swedish king who, in 1862, gave 5,000 volumes from his personal library to help the struggling Swedish-American College. This collection includes many books about the French Revolution and Enlightenment.
The largest collection is the Upper Mississippi Valley collection, which includes works on the Upper Mississippi Valley (from St. Paul to St. Louis), the exploration and settlement of the region, and local history. Topics covered include history, geography, geology, maps and charts, boating, and U.S. Army Corps of Engineers reports; works of fiction and memoir are included. Quad Cities materials include local publications and local authors. The collection includes numerous books on Native American subjects, especially the Black Hawk War and the Sioux Uprising of 1862. All topics covered are represented by both historical and contemporary publications.
Das Illustrirte Mississippithal...vom Wasserfalle zu St. Anthony an bis zum Golf von Mexico.
Literature holdings are an important part of Special Collections. The collections has especially strong holdings of first editions of nineteenth century British and American authors, including Sir Walter Scott; Alfred, Lord Tennyson; Charles Dickens; William Makepeace Thackeray; Ralph Waldo Emerson; Henry David Thoreau; Mark Twain; Henry Wadsworth Longfellow; John Greenleaf Whittier; Bret Harte; and Robert Louis Stevenson. Midwest authors Carl Sandburg and Susan Glaspell are also well represented, as is John Milton; the collection includes a copy of the first edition of Paradise Lost.
Books in Special Collections are often important not only for their texts, but also for their physical qualities. Special Collections includes a number of examples of fine printing by such printers as the Doves Press, fine bindings by binders such as Baytun of Bath and Riviere, and interesting illustrations. Among the most important illustration holdings are those of children's literature, including works by Arthur Rackham, Kate Greenaway, Walter Crane, and Randolph Caldecott.