Instruction in Special Collections
Special Collections welcomes and encourages the use of our material by classes and individual students. As the repository for rare books and manuscripts at an undergraduate liberal arts college, part of our mission is to support the Augustana College curriculum and to assist in faculty teaching and student learning.
Special Collections Librarian Samantha Crisp engages students in an instruction session.
Working with Special Collections materials gives students a unique experience using original primary source documents. Special Collections has conducted instruction sessions for a wide range of classes, from first-year Liberal Studies classes to Senior Inquiry seminars, and in a wide variety of disciplines including English, history, women's and gender studies, art history, anthropology, and geography. Both introductory and in-depth instruction are available, and include hands-on use of the materials in Special Collections. Instruction sessions are planned in consultation with the course instructor.
If you are interested in scheduling a class session in Special Collections, designing an assignment using Special Collections materials, referring a student to Special Collections, or are wondering whether Special Collections has materials relevant to a class you are teaching, please contact Special Collections librarian Samantha Crisp.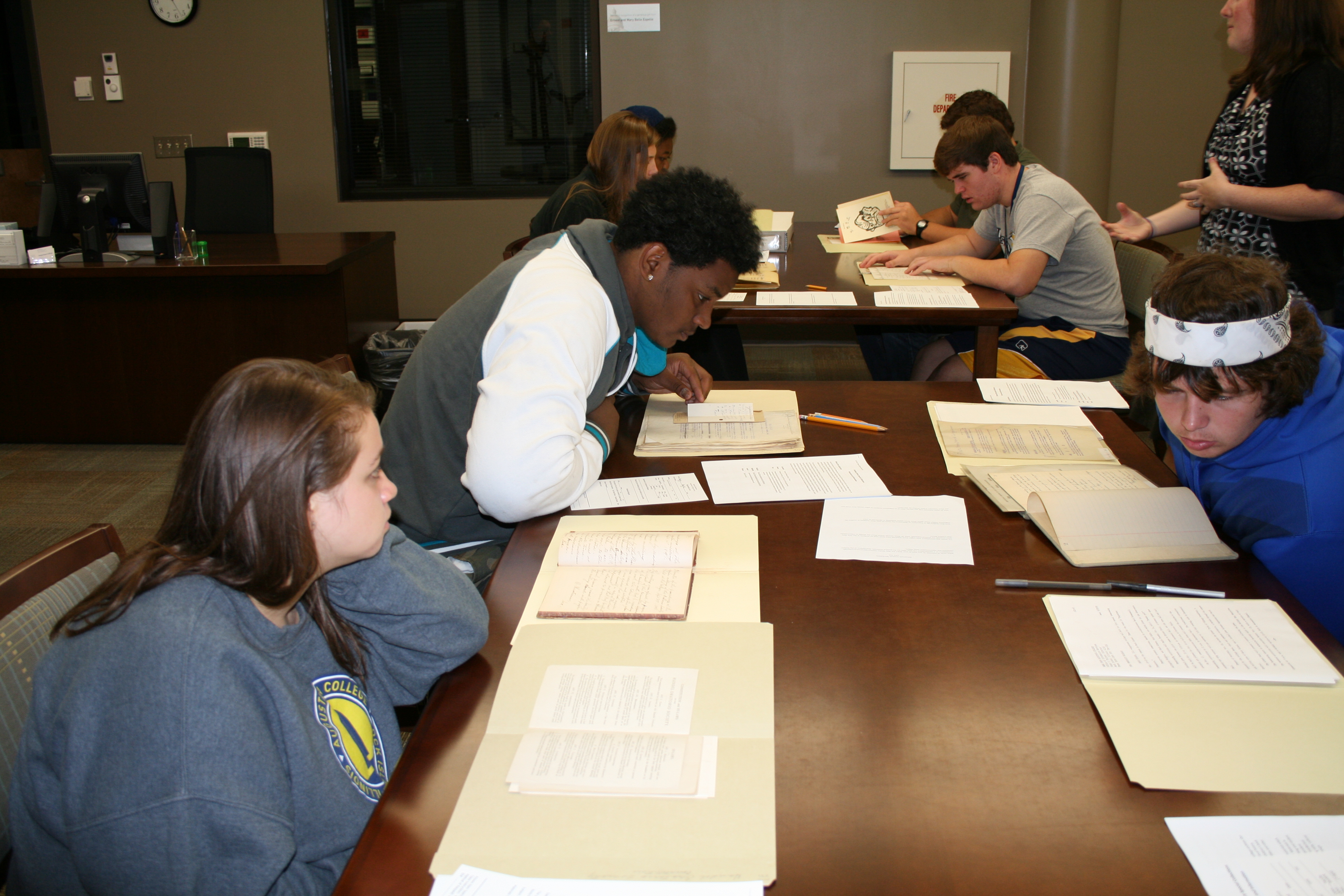 Students explore Special Collections material with Crisp's help.