April 22, 2011
2011 Season - Softball games with Elmhurst postponed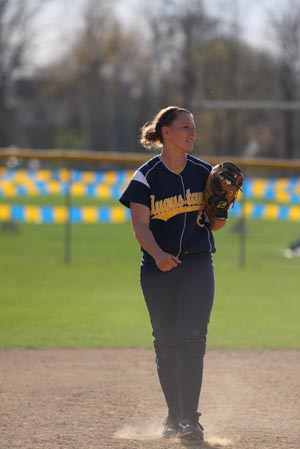 After being postponed today because of rain, Augustana and Elmhurst will try and get the scheduled CCIW double header in on Saturday, April 23.
ELMHURST, Ill. - Rain and bad weather has forced a postponement of today's scheduled softball double header at Elmhurst. The College Conference of Illinois & Wisconsin twinbill will be played on Saturday, April 23 at 1:00 p.m.
Augustana is currently 17-15 overall and 5-5 in the CCIW.