Amy Walsh

Amy's activities: Track and field, Delta Chi Theta, Student Athletic Advisory Committee, Athletes Giving Back, Beta Beta Beta, Omicron Delta Kappa, Psi Chi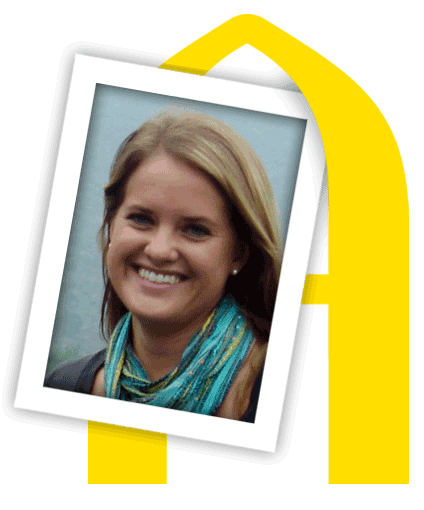 "When Amy was a freshman at Augustana, she did not make All-Conference at the CCIW outdoor track meet. During her sophomore year, a sore leg prevented her from competing. Rather than getting discouraged, she worked extra hard, and last spring she placed in three events at the CCIW Championships. As a senior captain, she is running even faster. Amy broke 60 seconds in the 400 meters for the first time in her life earlier this spring and is striving to break the school record in the 400-meter hurdles! With hard work comes success!"

— Fred Whiteside, Head Coach, Women's Track and Field/Cross Country
Amy Walsh
Majors: Biology, psychology
Post-grad plans: Attend Mayo School of Health Sciences to earn a doctorate in physical therapy
Are you where you thought you'd be four years ago?
I came to Augie not sure of what I wanted to major in but with the guidance of my advisors and professors I am now going to graduate school for physical therapy and very confident in my decision to do so.
Your peak experience?
Going on East Asia term the fall of my senior year and track my senior year.
What did you learn about yourself in these past four years
that surprised you?
I've learned that if I want something enough and I put my mind to it, I can accomplish it. I am also surprised with how little sleep I can function with.
Who helped you getto where you are now?
I owe a lot of thanks to the amazing friends I have made at Augie and to my great family for all their support and encouragement. My coaches and professors also helped me to succeed in mentoring, pushing and believing in me.
Advice for this fall's incoming class?
Take advantage of opportunities to get involved on and off campus and participate in a foreign term! Study hard but also have fun and enjoy your four years at Augie — they will fly by.