2010 East Asia Term
March  15, 2011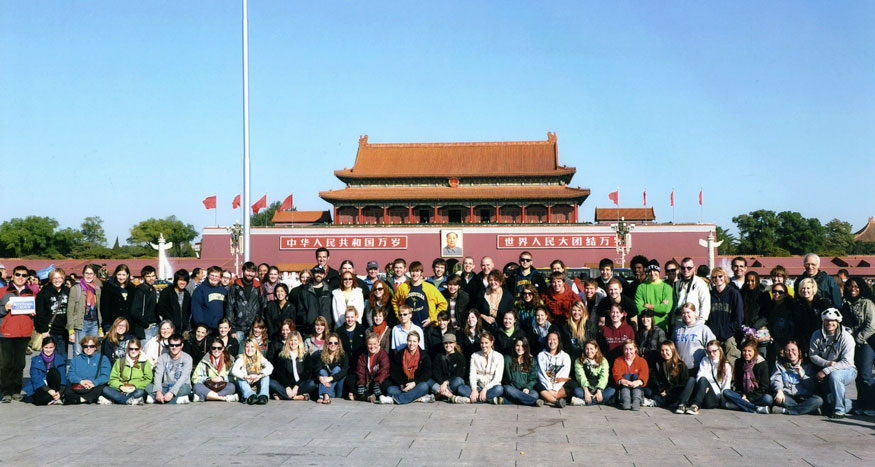 Augustana students and faculty on Tian An Men Square in front of Gate of Heavenly Peace, Beijing.
Our students' view of East Asia
Some of the 79 Augustana students who studied in East Asia this past fall volunteered to share a few of their photos. Their choices are presented here. No attempt was made to achieve a balance in places, people or events shown in each of the folders or in the set of folders. Nevertheless, in their somewhat random way these photos capture some of the human qualities and place variations in East Asia and interesting events during our program.

It's interesting that our students tended to select more photos of traditional rural areas and special historic sites and few on the city life and modern urban landscapes that are so important in contemporary China, probably because the latter look more like scenes in the United States. To showcase additional trip highlights not featured in the students' photos, Dr. Marsha Smith and I added a few images of our own.
– Dr. Norm Moline, co-director of the 2010 East Asia term with Dr. Marsha Smith
Contact Augustana Magazine editor Debbie Blaylock by email; by phone at (309) 794-8979; or by mail at Augustana College, 639 38th St., Rock Island, Ill., 61201.