Understanding the Latino culture talk Feb. 9
January  27, 2011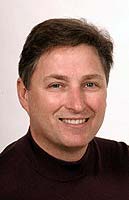 Dr. Chip Anderson
Dr. Chip Anderson, an expert on Latin American culture and urban work, will give a lecture titled "Understanding Latino Culture" at 6 p.m. Feb. 9 in Room 102 of the Hanson Hall of Science (726 35th St.). The lecture is free and open to the public.
Dr. Anderson's lecture will highlight key differences between Latino and Anglo cultures in an effort to promote mutual understanding. He points out that outsiders have dominated Latin America during its long history, whereas the United States is a relatively young and powerful democracy. He teaches how these historical differences can lead to differences in values and attitudes.
Dr. Anderson lived in Latin America, primarily Costa Rica, for 25 years. In 2000, he returned to the U.S. and became president of Christ For the City International (CFCI), a faith-based, non-governmental organization that develops ministry bases that network existing resources to help meet the needs of people. Today, CFCI has 180 missionaries and staff in 14 countries. Seventy percent of the organization's workforce is Latino.
Greg Aguilar, Augustana's director of multicultural services, emphasizes the importance of understanding the Hispanic population, the fastest-growing minority group in the U.S. "This is clearly a demographic that we have to learn about and understand if we want to function as a growing community," he said.
He acknowledges that adapting to American culture takes time. "Through education and understanding, we can make it easier for both parties," he said. "I'd like to encourage people to come learn something new about this culture that has been in our community for more than 100 years."
Scott Cason
Assistant vice president of communication and marketing
(309) 794-7323
scottcason@augustana.edu