January 14, 2011
2010-11 Season - Vikings get dual meet win at Coe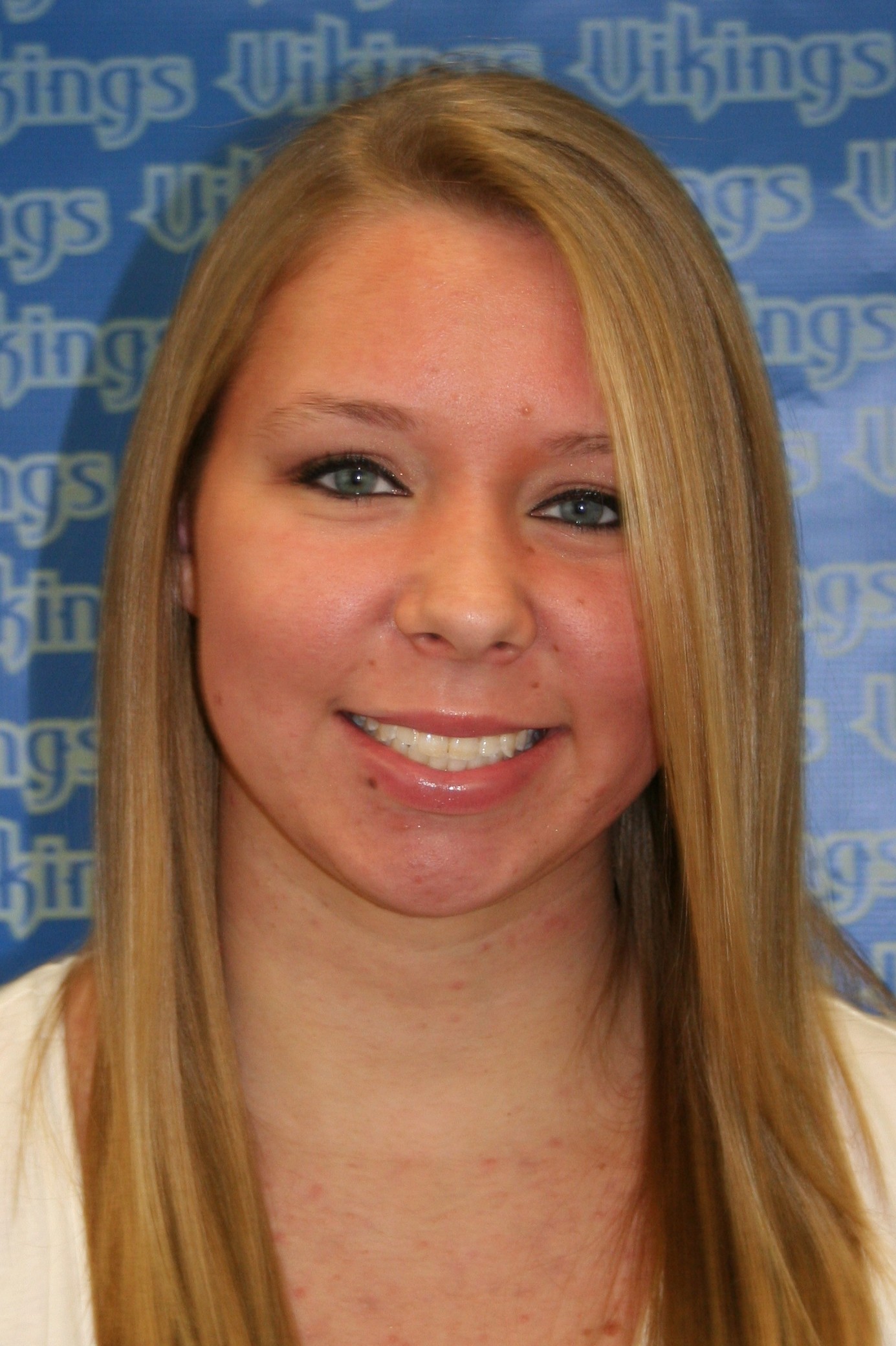 Freshman Hillary Ferguson picked up two individual and one relay win Friday to help the Vikings to a 140-101 dual meet win at Coe.
CEDAR RAPIDS, Iowa-Augustana won seven of 11 individual events and both relays to claim a 140-101 dual meet win at Coe College Friday night. Hillary Ferguson (Waubonsie Valley HS, Naperville, Ill.) and Emily Timmons (West Aurora HS, North Aurora, Ill.) each won two individual events and Ferguson also swam on the winning 200 freestyle relay team. The Vikings evened their dual meet record at 2-2 for the season.
Augustana's 200 medley relay team got things started off on the right foot. The quartet of Colleen Mans (Robbinsdale Cooper HS, New Hope, Minn.), Elizabeth O'Hara (Westosha Central HS, Salem, Wis.), Emma Regnier (Grayslake North HS, Lake Villa, Ill.) and Hollyann Kabbe (Fenton HS, Bensenville, Ill.) finished with a winning time of 2:04.91.
Mans, Regnier and O'Hara also claimed individual wins. Regnier won the 100-yard butterfly with a 1:04.03 clocking. Mans won the 100 backstroke in a time of 1:10.17 and O'Hara was a winner in the 100 breaststroke, finishing in 1:17.61.
Timmons' wins came in the 1000-yard freestyle (11:59.80) and 200-yard individual medley (2:26.88). Ferguson not only won the 50 (:25.80) and 100-yard (:57.49) freestyles, but teamed with Alexandra Piper (Coal City HS, Coal City, Ill.), Molly Clennon (Benet Academy, Naperville, Ill.) and Mary Naughton (Fremont HS, Fremont, Neb.) to close the women's meet with a win in the 200 freestyle relay. With Ferguson anchoring the unit, the Vikings finished in 1:45.75.
Next Friday and Saturday, January 21-22, the Vikings will be competing at the Grinnell Invitational. Action is scheduled to begin at 9:00 both days.