May 24, 2010
2009 Season - Vikings' Mago blogs while overseas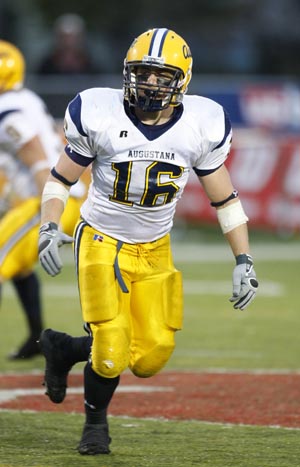 Vikings' linebacker Johnny Mago
The Augustana football team left Monday, May 24 for a 10-day trip to Switzerland and Austria.
Senior linebacker Johnny Mago will document the team's travels. Click here to read his blog.
The Vikings will play in the "Charity Bowl" in Vienna, Austria against the Austrian National Team on Sunday, May 30. In addition, the team will scrimmage and co-practice with an American football club in Switzerland during the middle of the week.