April  28, 2010
World Without Genocide founder to speak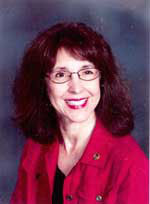 Ellen J. Kennedy
Dr. Ellen J. Kennedy, an advocate for the prevention of genocide, will deliver a lecture "Standing Up to the Nazis: Jews' Armed and Spiritual Resistance in the Vilna Ghetto" on Tuesday, May 4 at 7 p.m. in the Franklin W. Olin Center for Educational Technology Auditorium (733 35th St.). The lecture is free and open to the public.
Kennedy currently serves as the interim director at the University of Minnesota's Center for Holocaust and Genocide Studies, and founder and executive director of the organization World Without Genocide. She promotes Holocaust and genocide education and prevention in the upper Midwest through conferences, events and programs to a variety of audiences.
She earned her undergraduate degree from the University of Michigan and a Ph.D. in sociology and business from the University of Minnesota. Her work has earned her several awards, including the 2010 Jane Addams Outstanding Service Award from the Midwest Sociology Society and the Outstanding Citizen Award from the Anne Frank Center in 2009.
Augustana College is honored to host Kennedy's lecture as a part of the Geifman Endowment in Judaica donated by Gerry and Morris M. Geifman. The endowment supports the college's acquisition of information materials in Judaic studies and culture, as well as providing for guest lecturers and student scholarships and awards.
Sam Schlouch
Senior Communication Director
(309) 794-7833
samschlouch@augustana.edu