Traditional Chinese Medicine
Asian Studies 305
This course will be offered on an alternating year basis on campus. The course will be offered next on campus during the spring term of the 2013-2014 academic year.
A study of Traditional Chinese Medicine in Dynastic and Modern China, including its connections with Taoism.
This course is taught as a "Flipped" Course
Starting with the Spring term of the 2013-2014 academic year TCM will be taught as a "flipped course." In such a course students download and view lecture material in video format before coming to class. Lecture content will then be discussed in class in order to more fully understand the readings and lecture material.
This course counts towards partial fulfillment of the "Perspectives on Human Values and Existence" graduation requirement and total completion of the Global ("G" suffix) graduation requirement.
Video and Diagram Download Page
Objectives:
At the completion of this course you should have:
Had fun and enjoyed the term
An understanding of the historical and cultural aspects of Traditional Chinese Medicine (TCM) as well as an understanding of how TCM is practiced in China today
An understanding of how Taoism, Yin and Yang serves as the "cornerstone" and underlying philosophies and precepts of TCM
An understanding of the Three Treasures (Jing, Qi and Shen Qi) and how they pertain to and are integral to TCM
An understanding of the organization of the Zang Fu and the view of their individual and collective functions in TCM
An understanding of the basic precepts underlying TCM symptomology and diagnostic methodologies
An understanding of how acupuncture, moxibustion, herbal medicine and QiGong are integral parts of TCM
An understanding of how the various aspects of TCM are utilized in curative and preventive medicine
Intellecturally compared and contrasted the beliefs and practices of "Western" medicine and TCM
Textbooks:
"The Tao of Pooh" by B. Hoff. (1982) New York:Penguin Books
"Lao Tzu; Tao Te Ching, A Book About the Way and the Power of the Way" by U. Le Guin. (1998) Boston: Shambhalla Publiscations
"The Web That Has No Weaver" by T.J. Kaptchuk. (2000) Chicago: Contemporary Books
"What is Medicine? Western and Eastern Approaches to Healing" by P.U. Unschuld (translated by K. Reimers). (2009) Berkley: University of California Press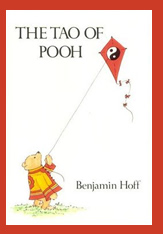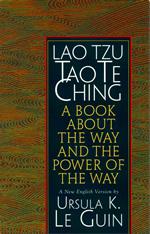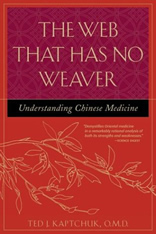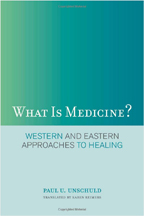 ---
© Robert Tallitsch, Augustana College •
Disclaimer