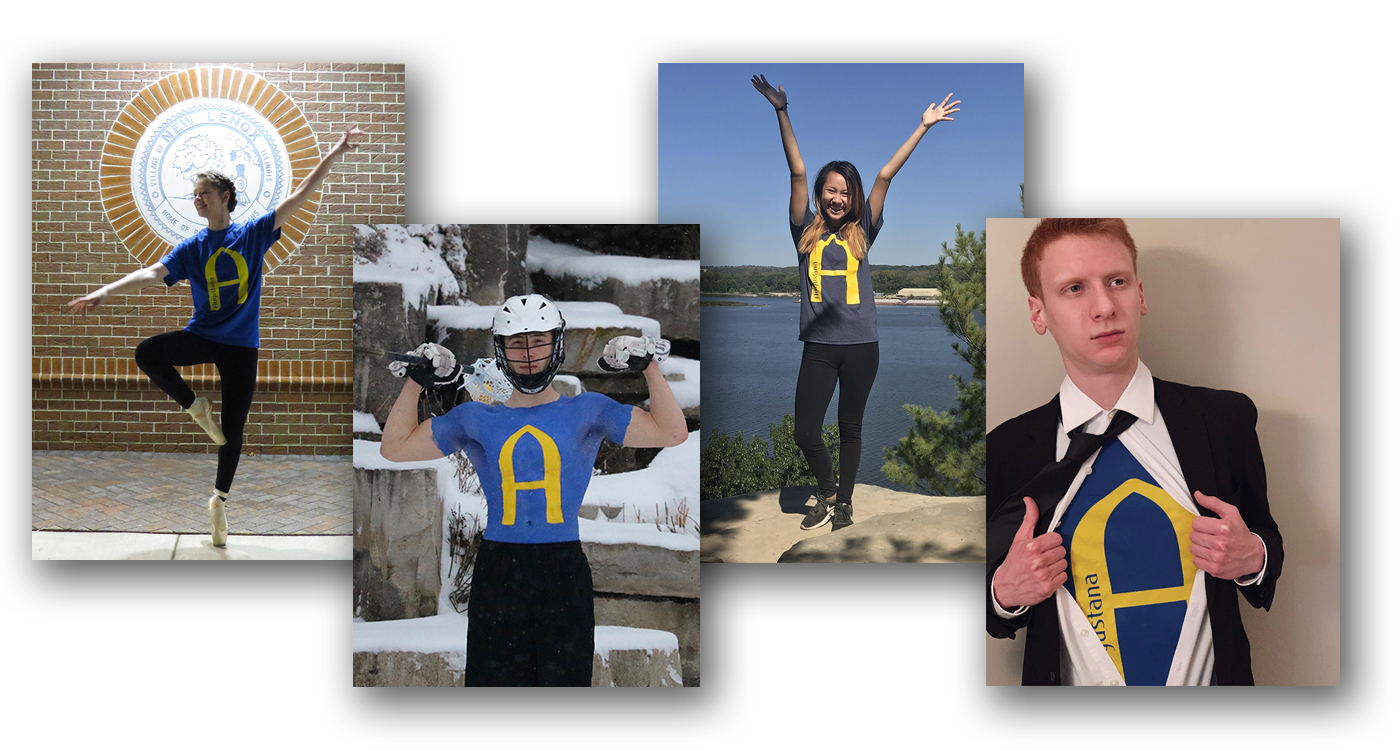 Augustana T-shirt Photo Contest
The award-winning Good Fit T-Shirt photo contest invites students to express their creativity and Augustana pride for a chance to win one of 9 scholarships.
The contest is for prospective students who plan to enroll in the fall of 2021—seniors in high school or transfer students currently enrolled at another institution. Photo submissions will be accepted Jan. 1 - Jan. 31, 2021. Voting is open for all of January, so the sooner you submit your photo the sooner you can start collecting votes for the People's Choice award!
A change for 2021
In years past we've asked students to submit photos of themselves wearing an Augustana t-shirt in one of several categories, like famous location, action shot or with an alum. But we know that the COVID-19 pandemic has made some of these categories unsafe or unrealistic.
This year, we're looking to students like you to show us how creatively you can demonstrate your enthusiasm for Augustana in a photo or video (yes, you can send us a TikTok), with or without an Augustana t-shirt.
If you'd like a t-shirt to use for your photo submission, call us at 309-794-7341 by Dec. 21, 2020.
How to enter
Submit a photo demonstrating your Augustana pride, creativity and individuality. Students aren't required to wear an Augustana t-shirt, but each photo must include something related to Augustana College, like the logo, mascot or even an acceptance letter. Be creative!
How to win
1 People's Choice Award for the photo that receives the most votes from the general population - $2,500
4 Winning photos - $2,000 each
4 Runners up - $1,000 each
Winners and runners up will be chosen by admissions staff, student ambassadors and other college personnel based on how well the submission demonstrates the Augustana spirit and Viking Pride despite the challenges of COVID-19.
Good Fit scholarships are one-time awards and are not renewable.
---
---
With an Alum
HONORABLE MENTIONS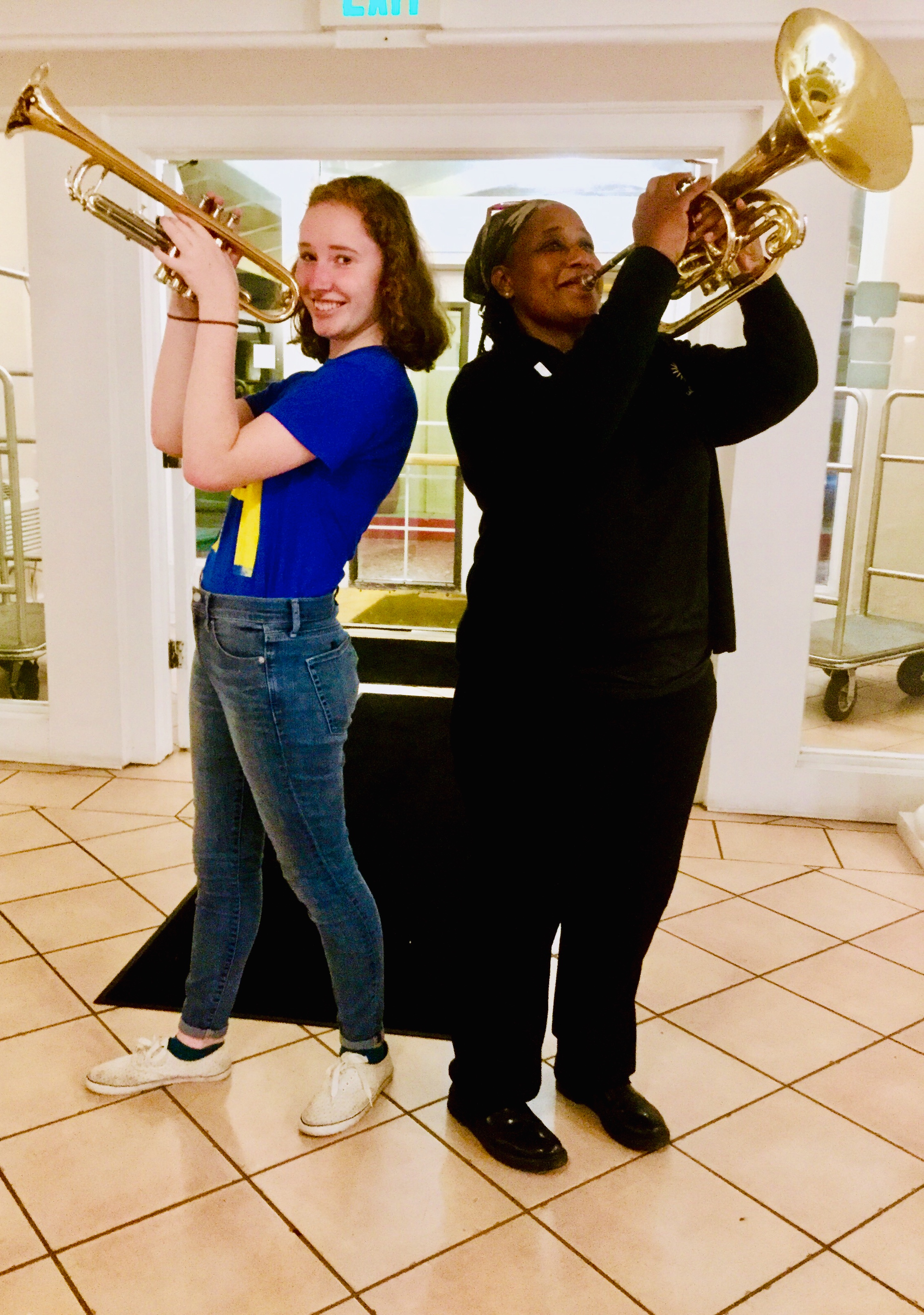 So inspired by Alum, Dr. Stephanie Gardner, a transformative music teacher at Glenview Middle School and member of the Birmingham Symphony Orchestra. Her uncle William Bell was the first African American to graduate from Augustana's School of Music.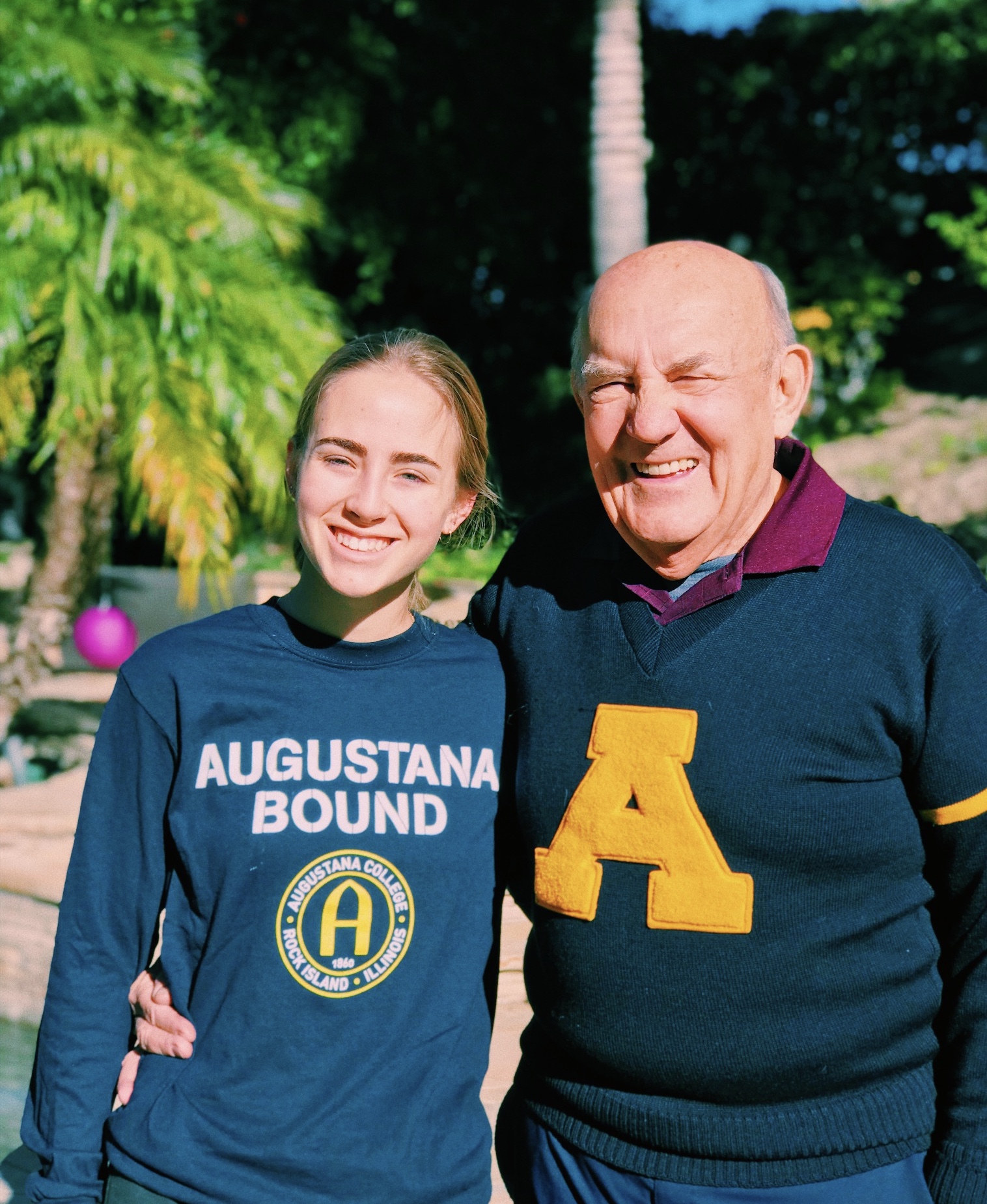 Some things run in the family
Winner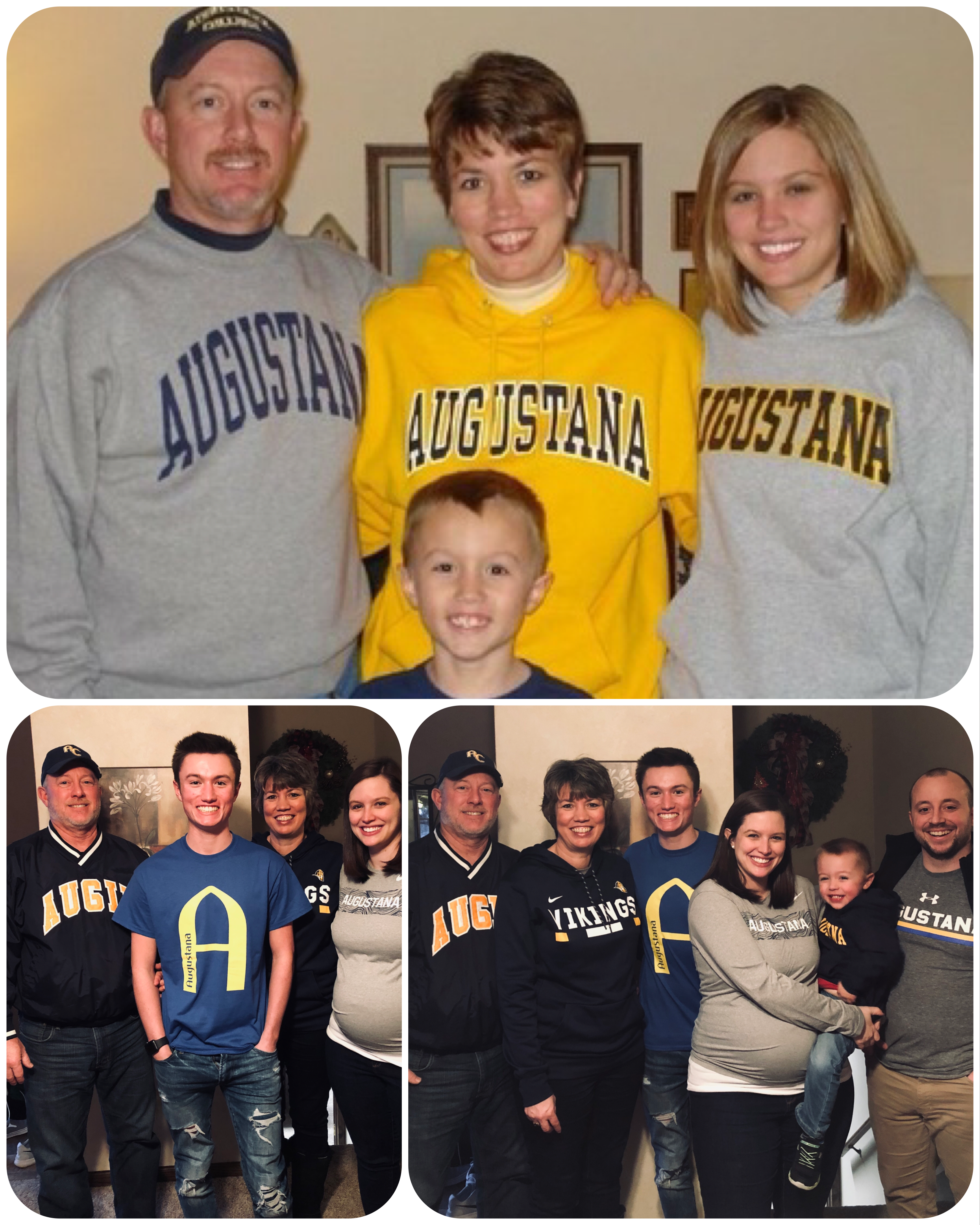 From 2007 to now!
---
At Another College
HONORABLE MENTIONS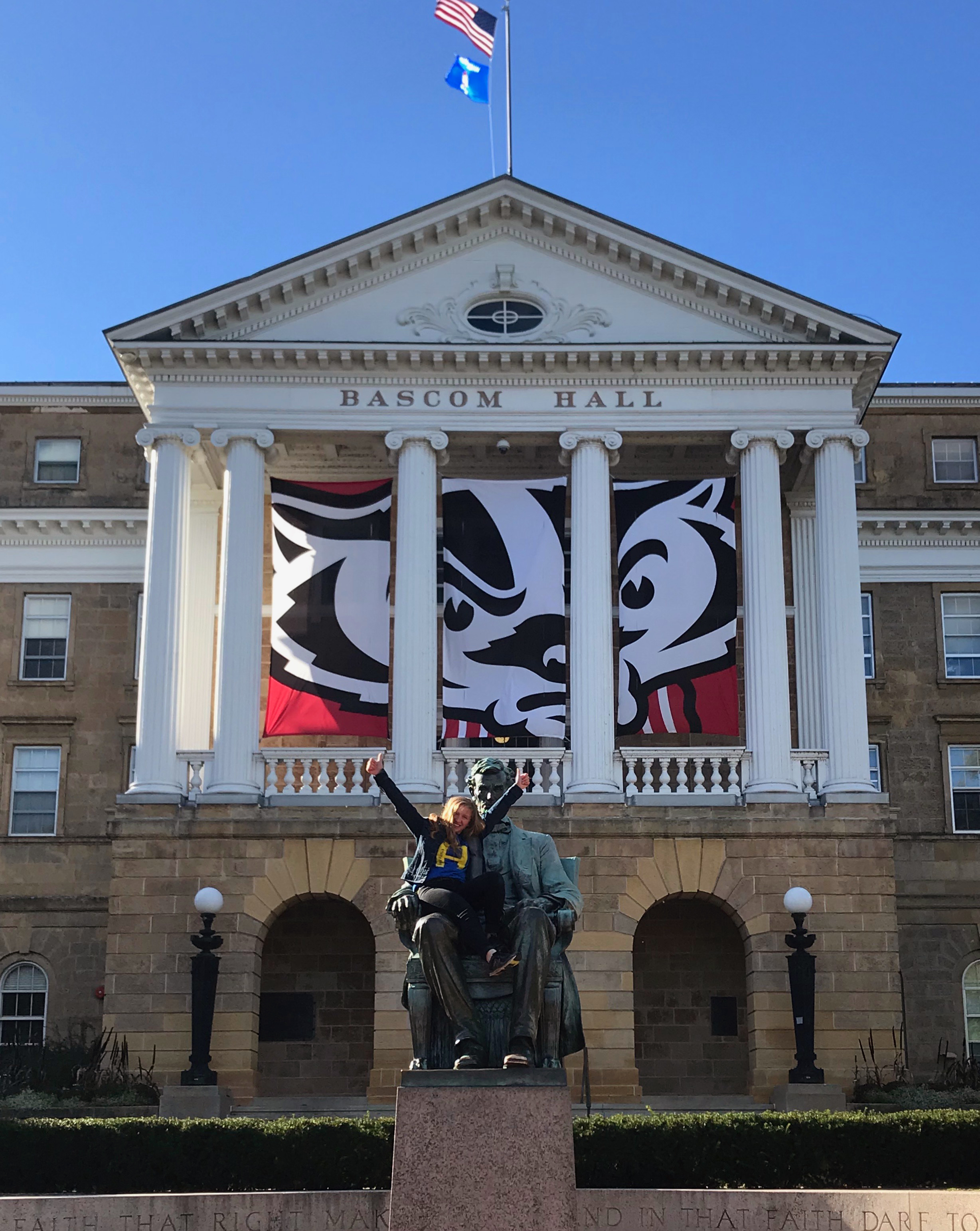 It's University of Wisconsin tradition to sit on Abe's lap when you graduate- since I'm not following in my mom's badger footsteps (to her chagrin) by choosing Augie, I figured I'd let her see me up there in blue and gold.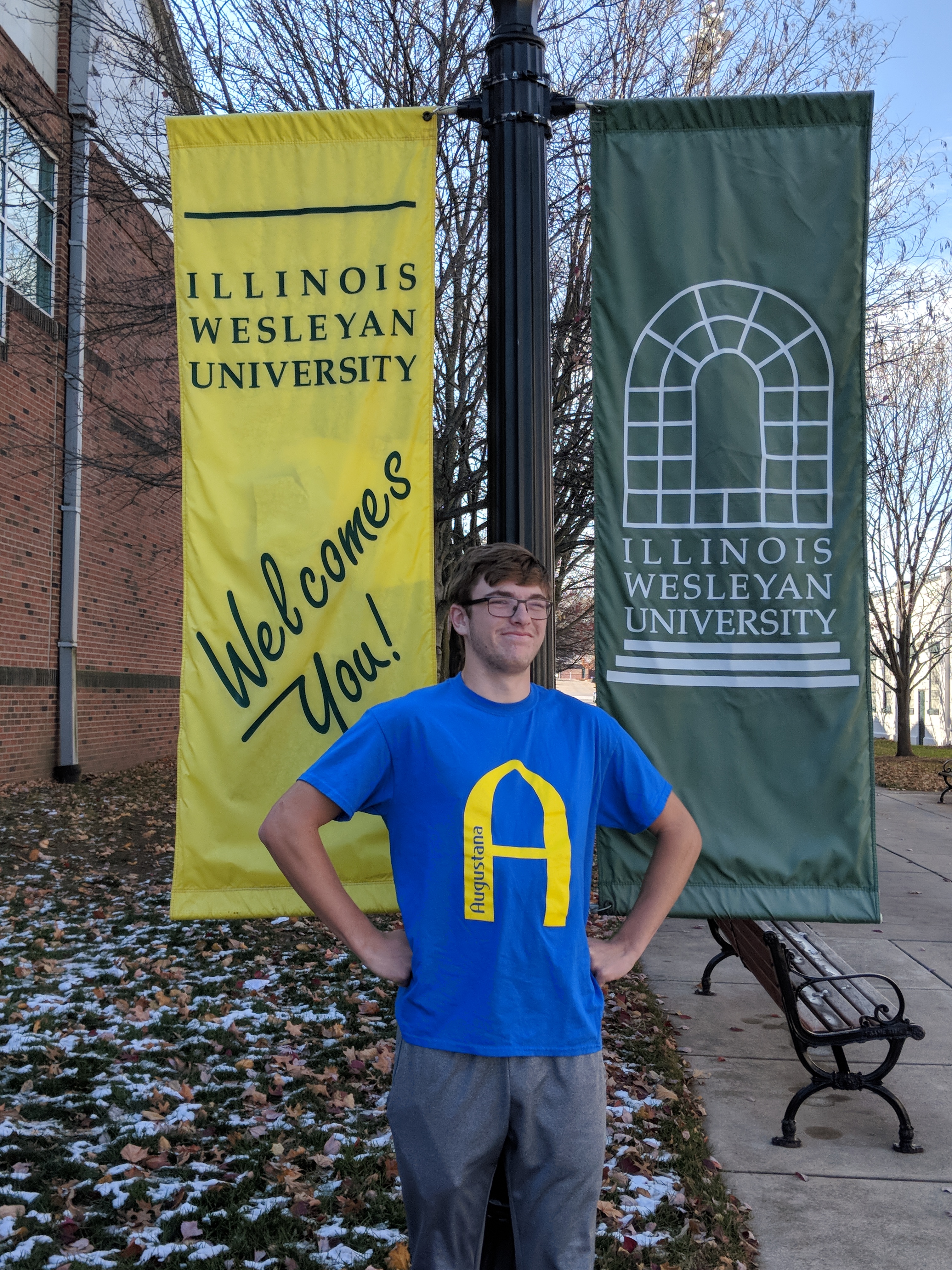 Who wants to be a Titan when you can be a Viking! Augie is a #GoodFit for me!
Winner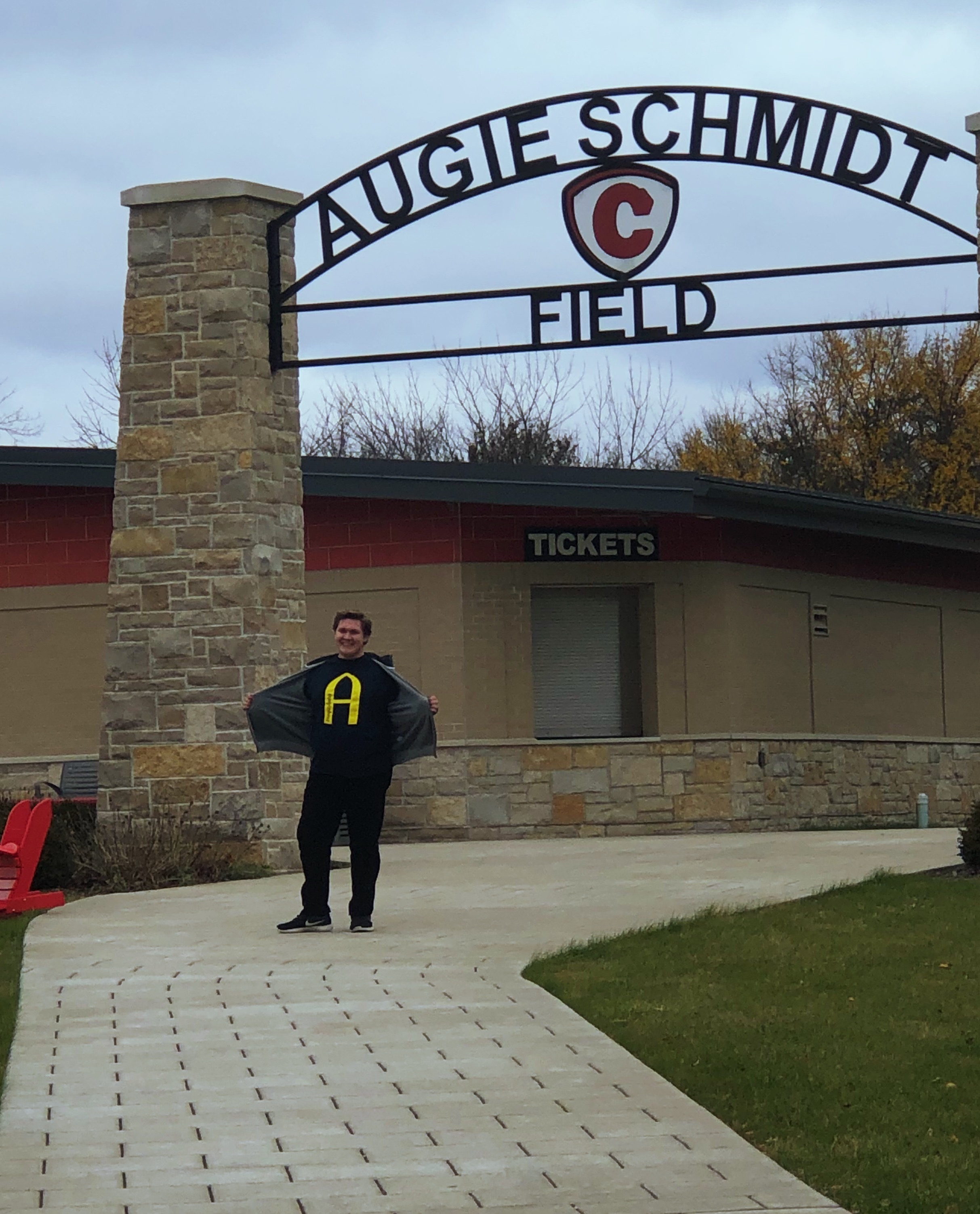 Even Carthage knows what's really up #FutureViking #GoodFit
---
Famous Location
HONORABLE MENTIONS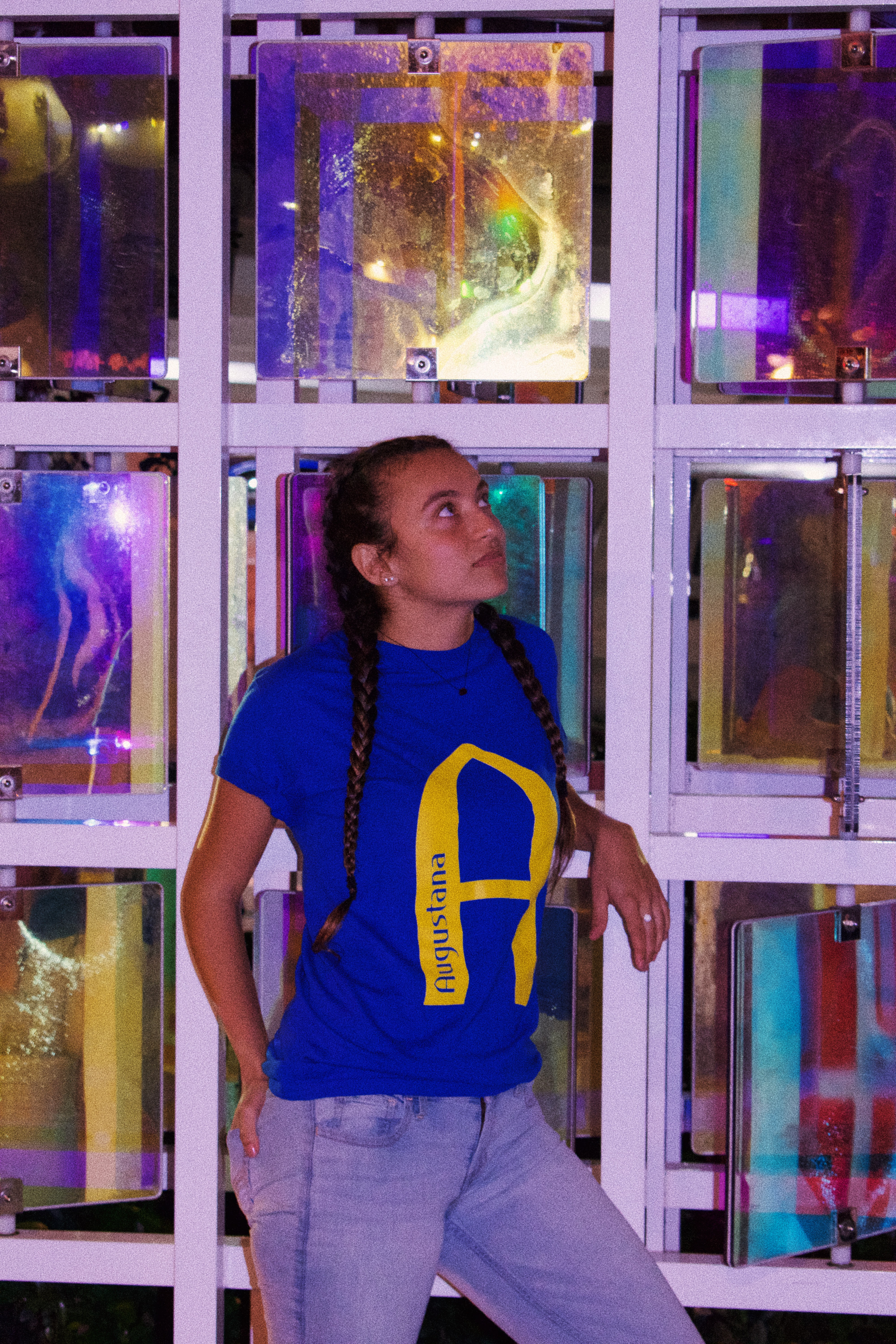 Ready to head into Viking territory!! #FutureViking #GoodFit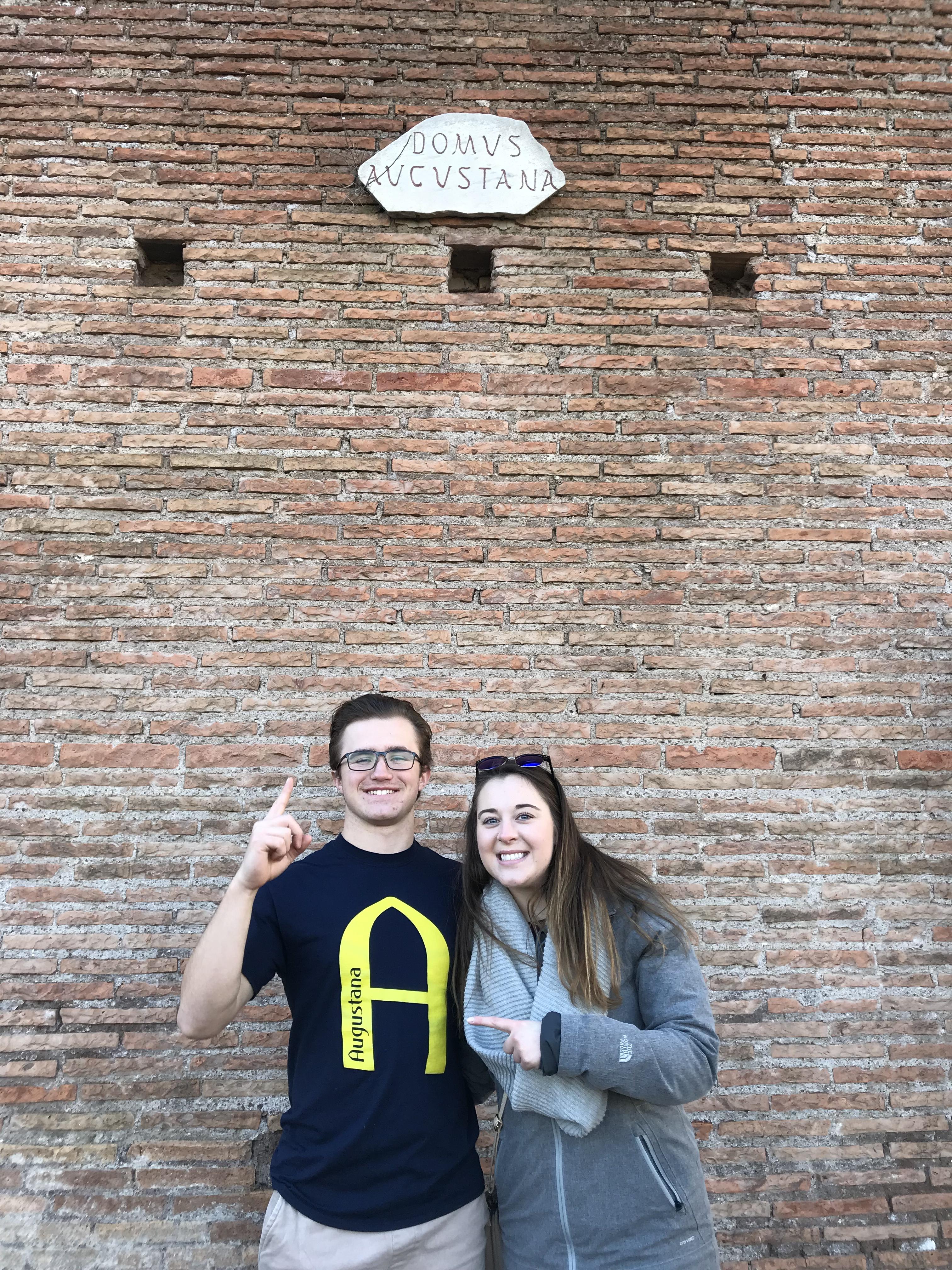 During a hike across Palatine Hill in Rome with my cousin Kendall Schmidt (Augustana student) we found this ancient signage...must be a sign! Augustana bound!
Winner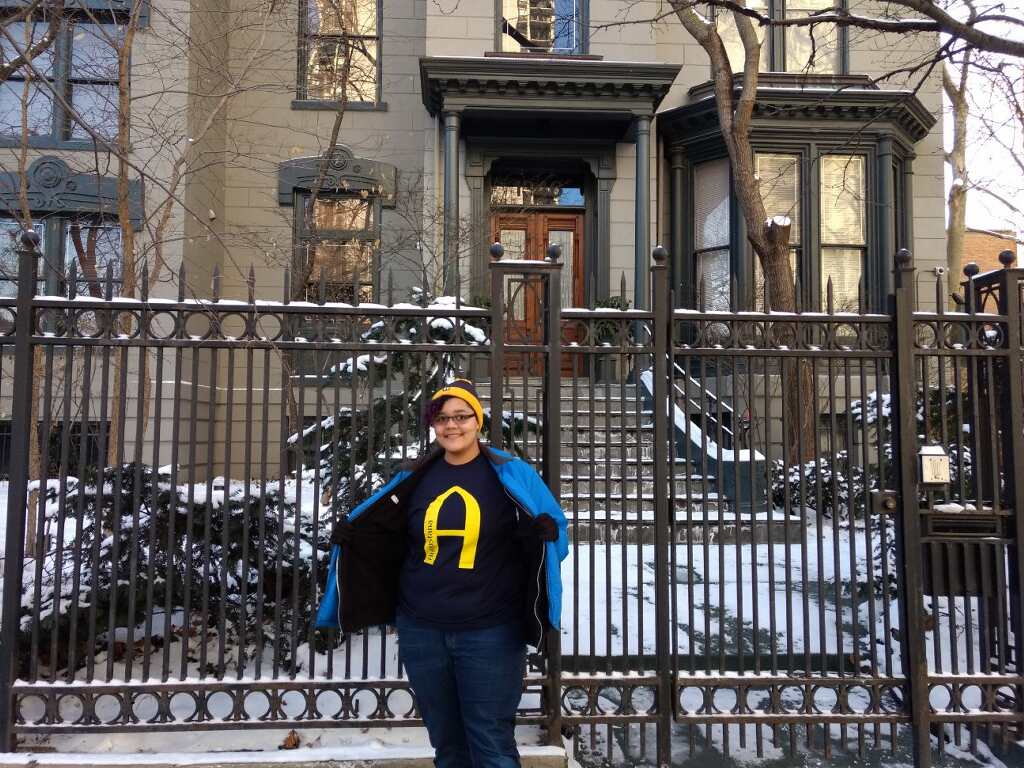 1346 N. LaSalle Avenue, site of the old Augustana College, and Augustana Nursery where my mom was adopted!
---
Action Shot
HONORABLE MENTIONS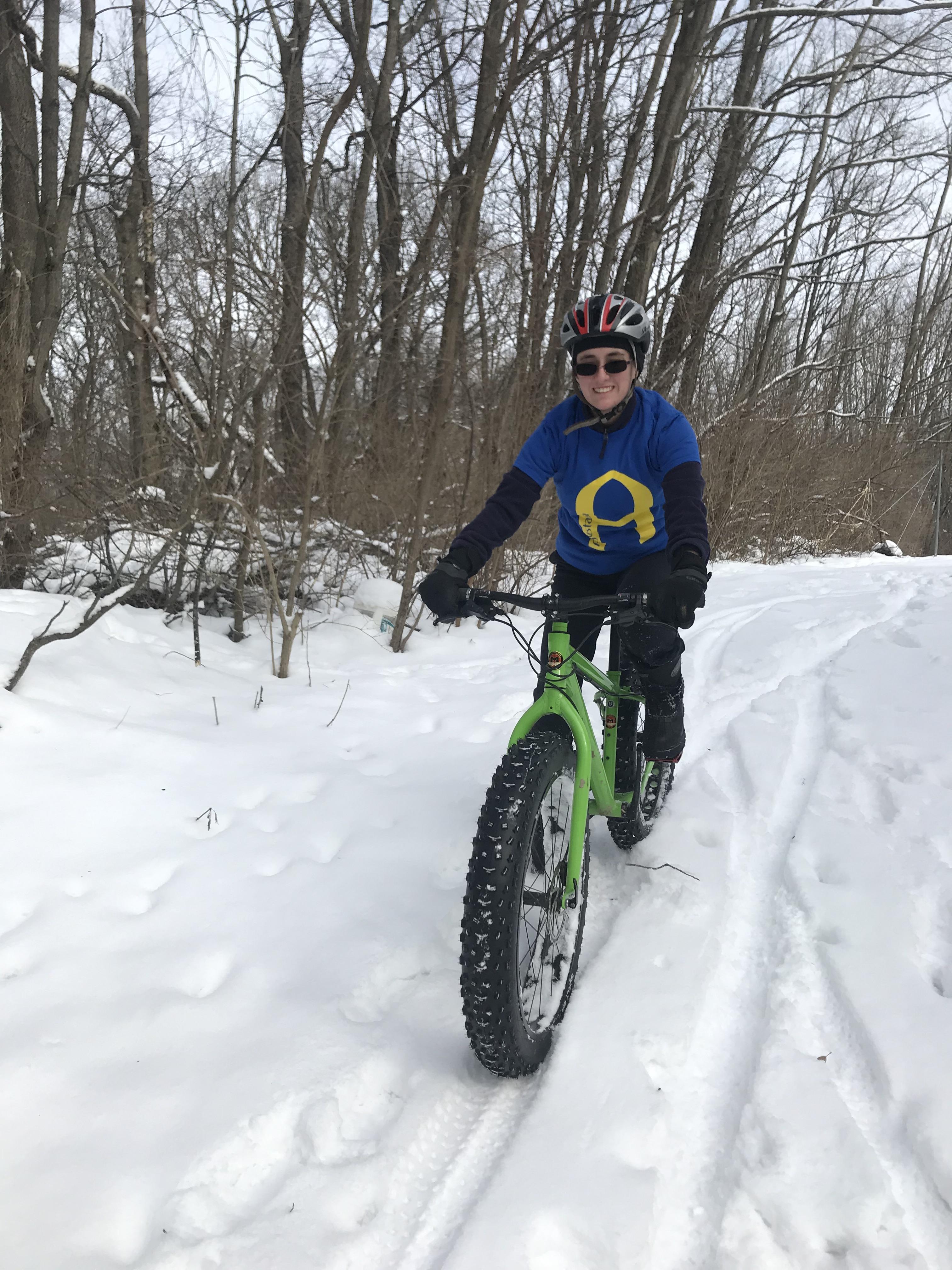 Did you "snow" that the Mississippi River banks near Augustana are a popular destination for year round mountain biking? In fact, Sylvan Island trails are just minutes away from campus! That's another reason Augustana is a great fit for me!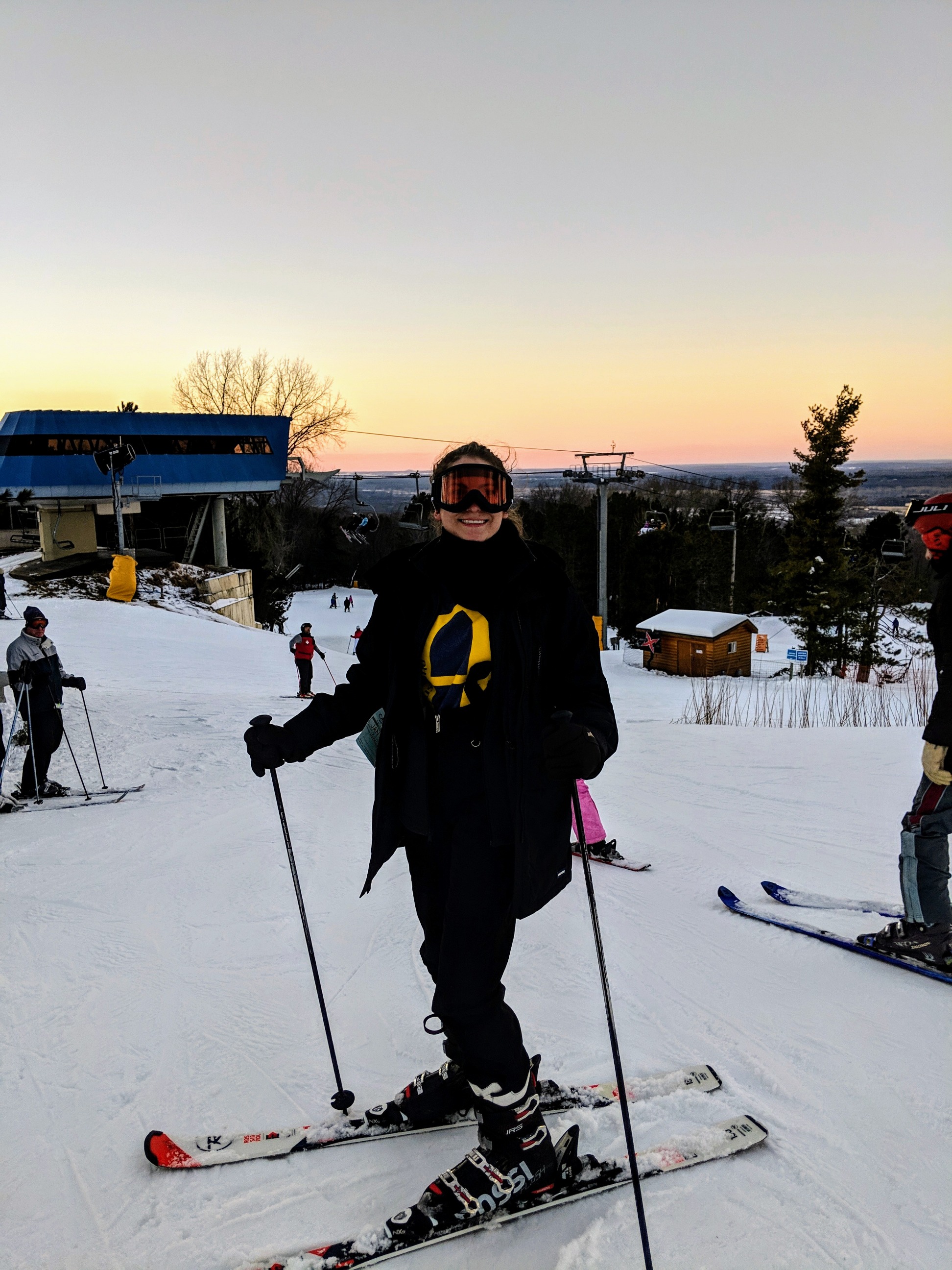 Ready to ski into fall as a #FutureViking #GoodFit
Winner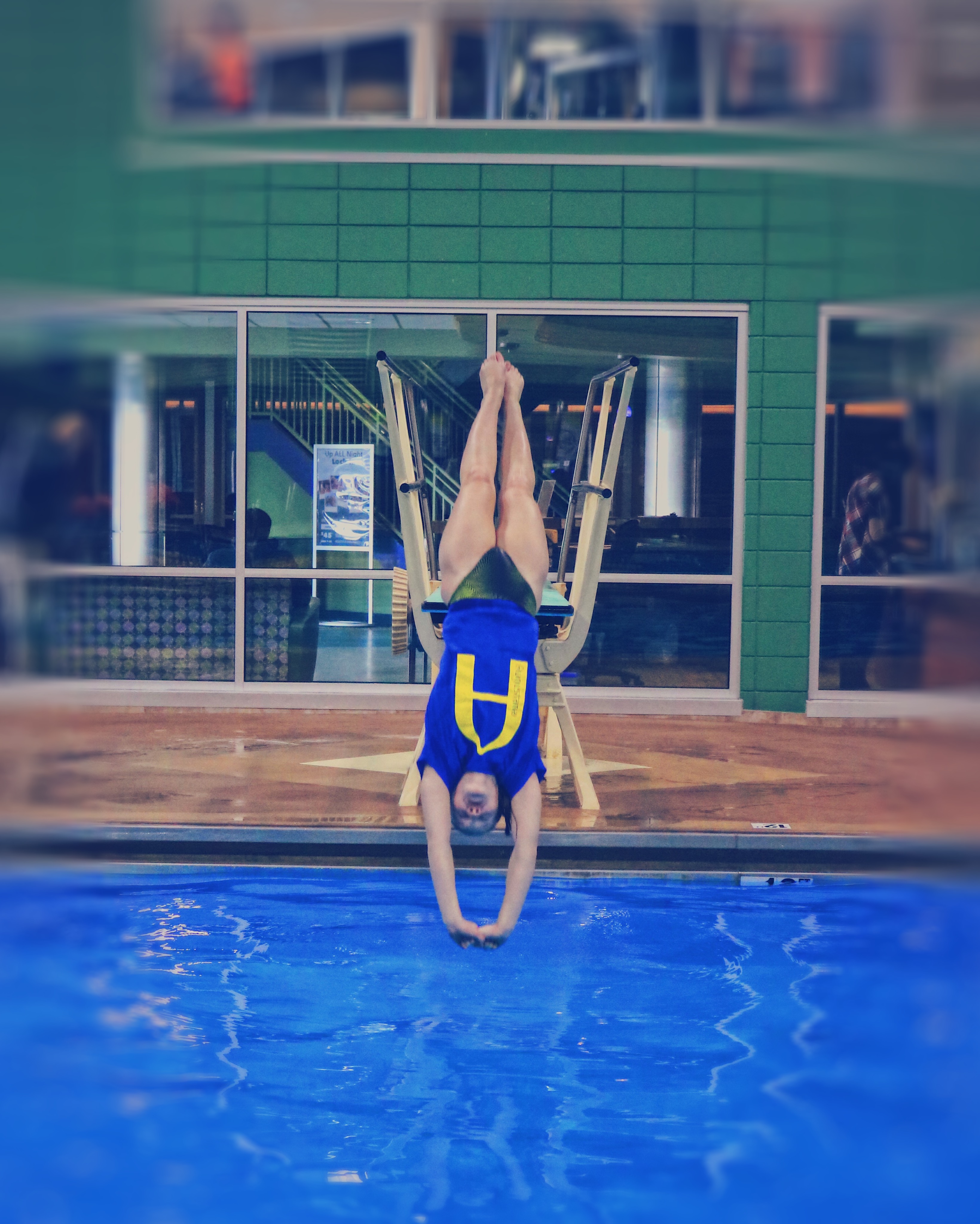 Diving into Augustana; fall of 2019.
---
People's Choice
HONORABLE MENTIONS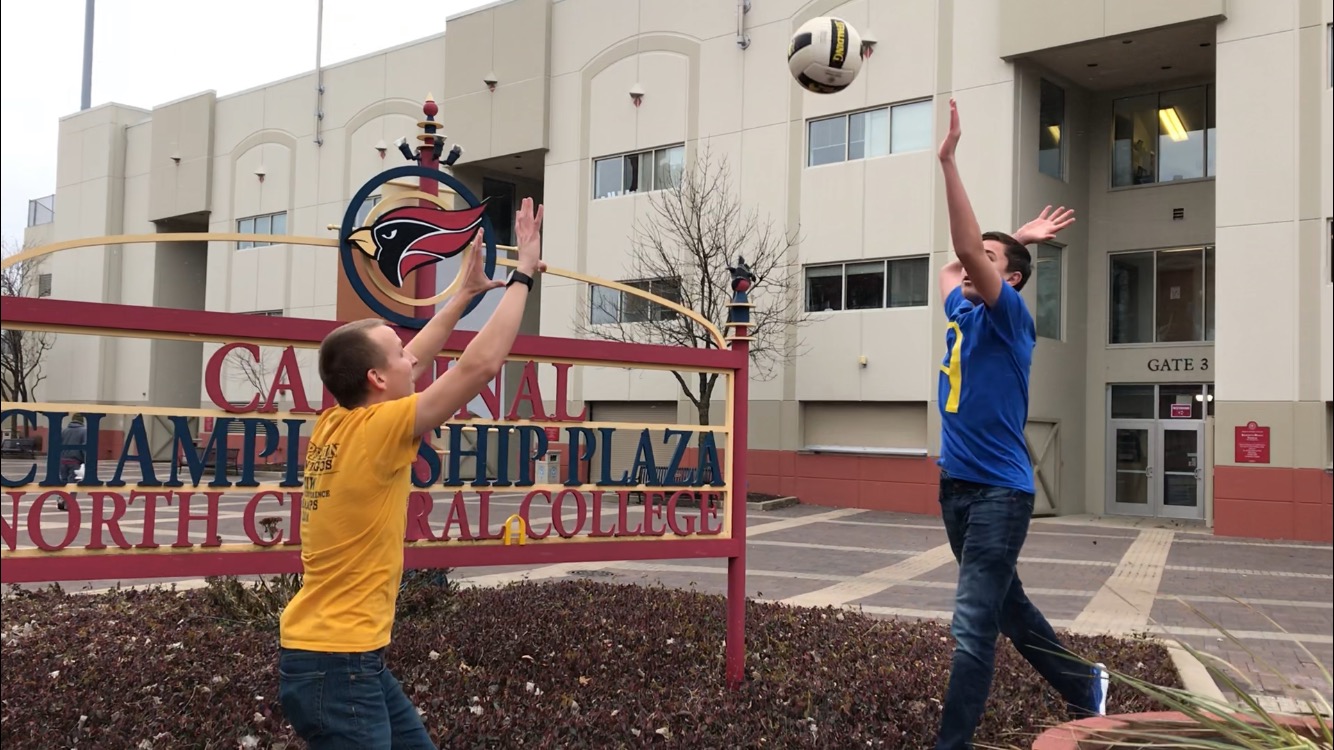 Be all I can be! I have aced my decision with my brother from another mother alumni Kyle Cluver class of 2016. Can you find the A in the ruff?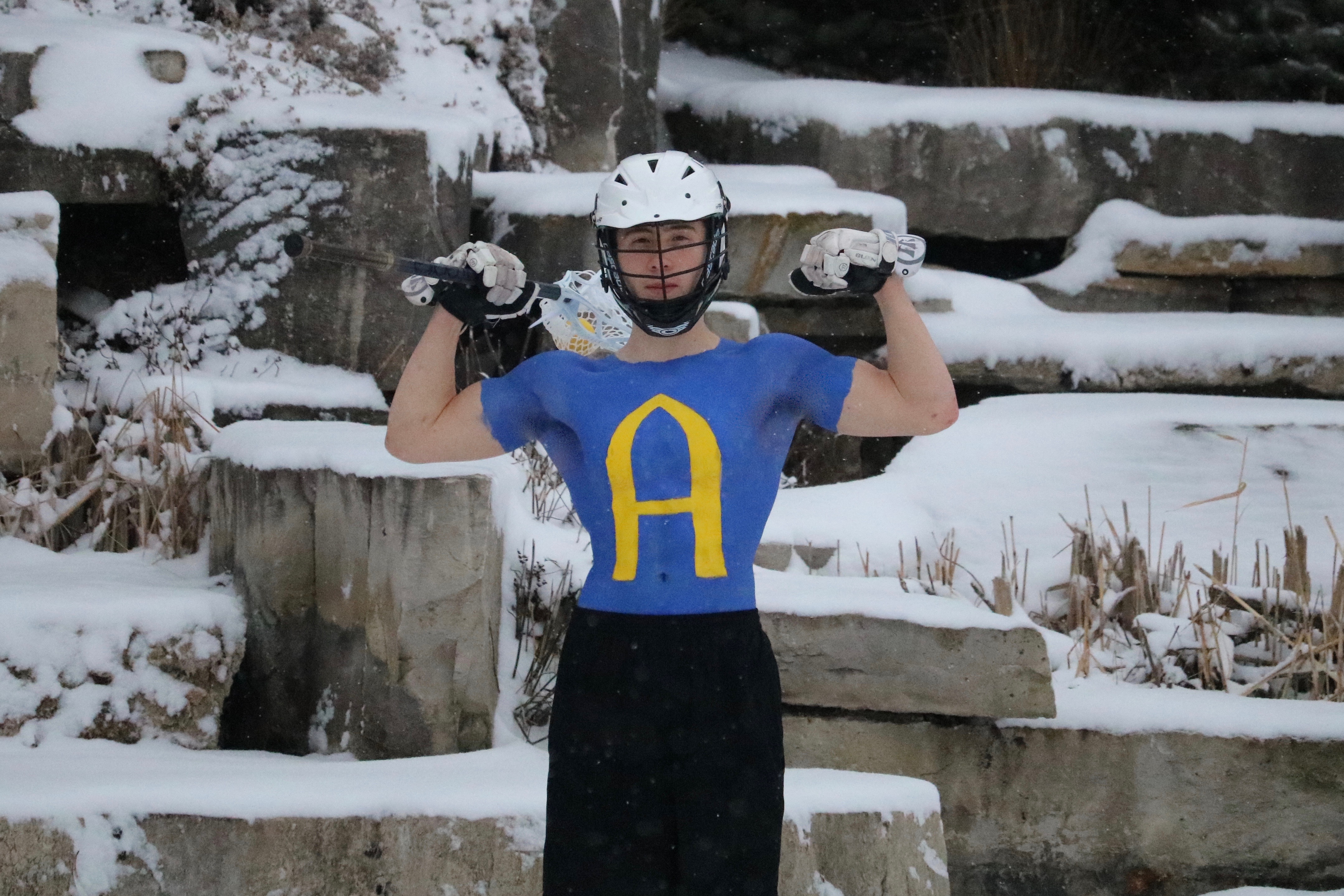 Who needs a shirt when you have Augustana in your blood. AUGIE STRONG!
Winner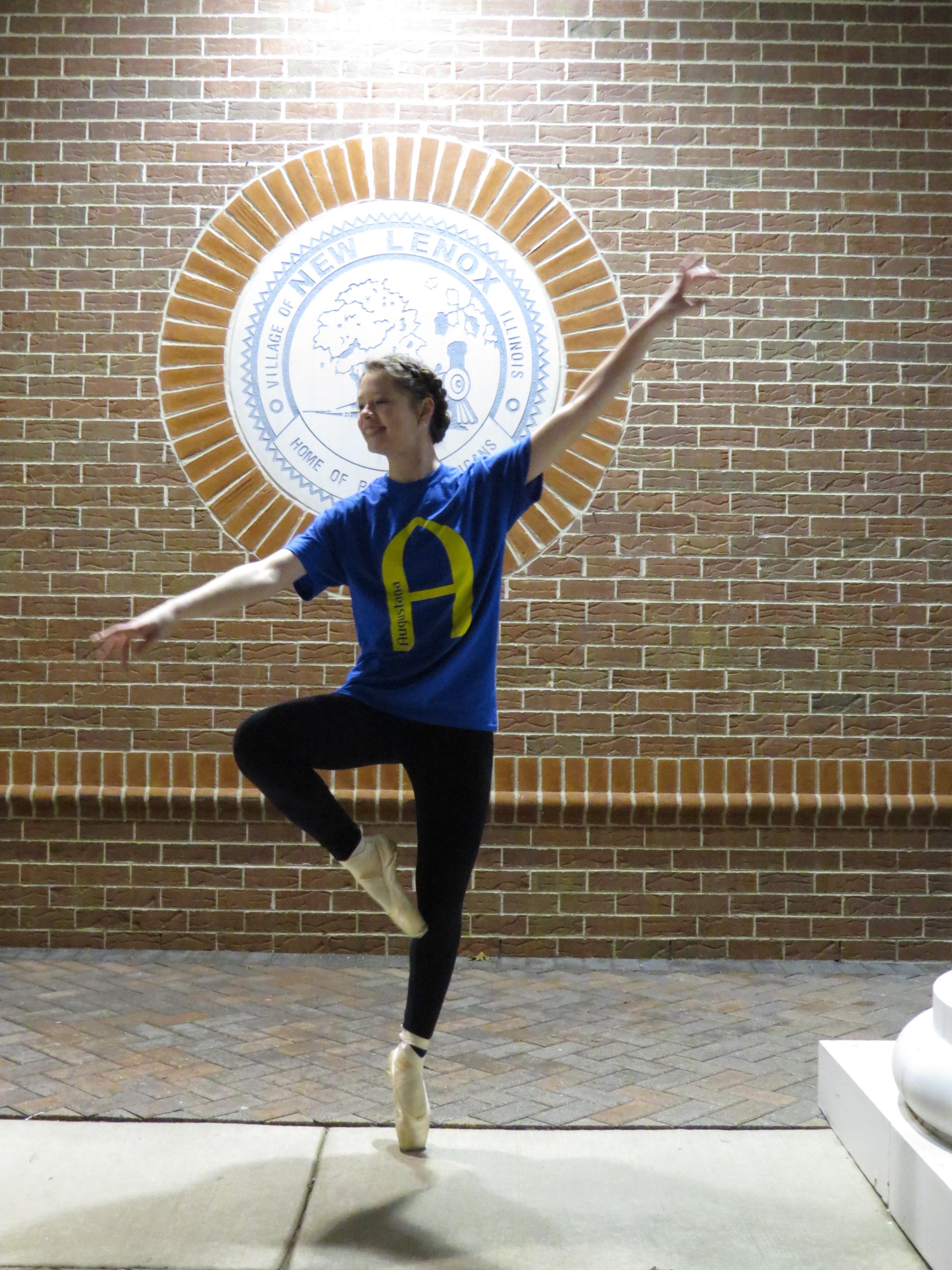 Dancing for joy that Augie is my #GoodFIt!!!
---