Copy Center
Located on the ground floor of Sorensen Hall, the Copy Center offers students, faculty and staff a wide variety of printing and copying services, from simple flyers to full-color bound books. You may not know it, but you have seen the Copy Center's work all over campus.
Contact: 309-794-7301
Hours: 8 a.m.-4:30 p.m. weekdays
Procedure for printing and copying requests
Email or bring your original document directly to the Copy Center and complete an order form.
We do not edit images. Bring your project ready to print, in the correct size. Documents in PDF format are preferred.
If your print job is a book, leave the pages in order. We will arrange them for printing.
You can add cut marks if you're familiar with layout techniques, or we can cut to bleed.
Payment options: please supply the departmental account number. We must have this account number before jobs can begin. For personal print jobs, cash or check are accepted.
We will email you when the order is finished.
Products and services
8.5" x 11" Letter
8.5" x 14" Legal
11" x 17" Poster
12" x 18" Poster

Folding - e.g. tri-fold pamphlets
Binding - with plastic combs or staples.
Cutting - fast bulk cutting into smaller sizes.
Padding - creating custom tear-off pads out of scrap paper or your custom design.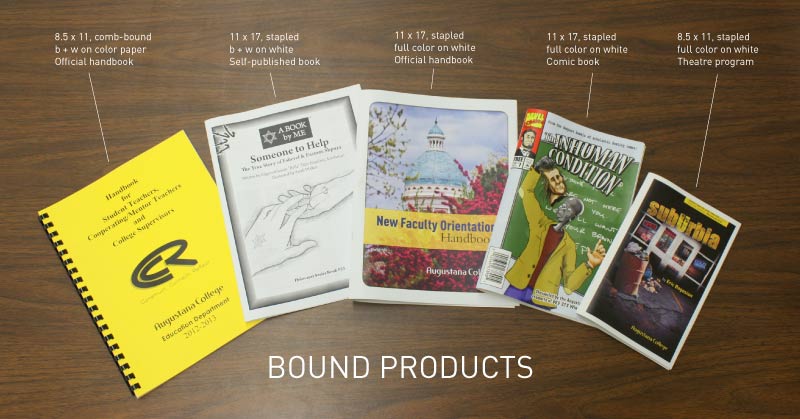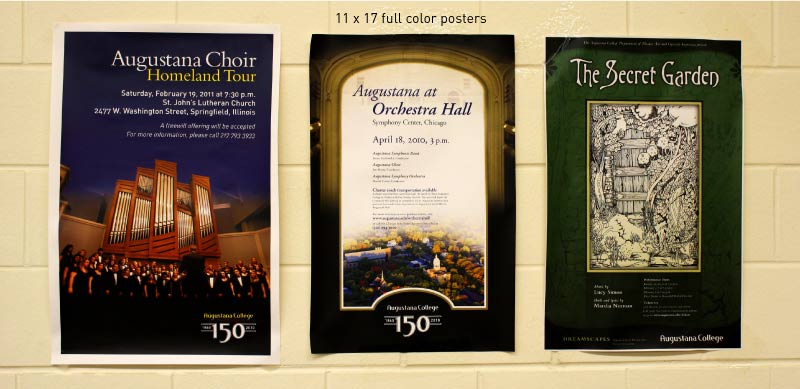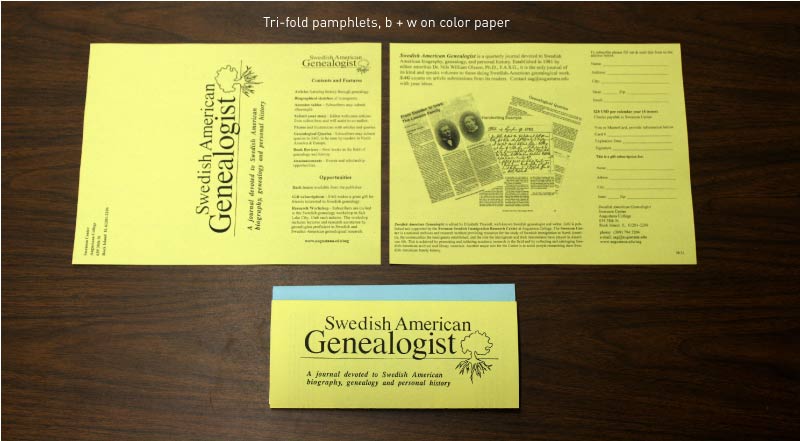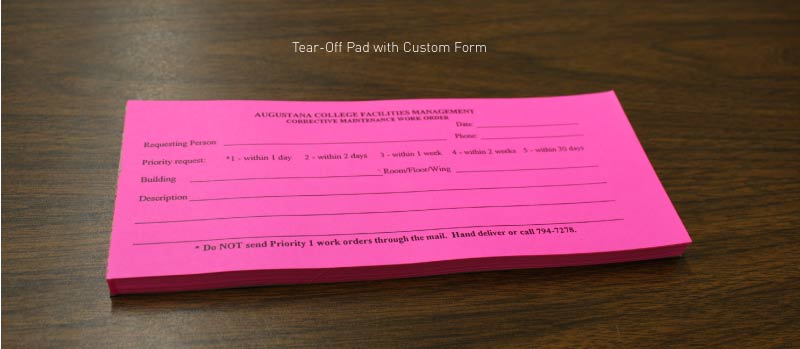 Sizes and pricing
8.5 x 11 or 8.5 x 14
single side, b&w
double sided, b&w
single side, color
double sided, color
white paper
$0.024
$0.043
$0.08
$0.15
color paper
$0.05
$0.08
---
---
28 lb stock
$0.07
$0.10
$0.10
$0.17
65 lb cover card stock
$0.07
$0.10
$0.11
$0.18
80lb card stock
$0.08
$0.11
$0.12
$0.19
GLOSSY
---
---
$0.13
$0.20
Photo
---
---
$0.15
$0.22
11x17 or 12x18
single side, b&w
double sided, b&w
single side, color
double sided, color
white paper
$0.09
$0.14
$0.15
$0.25
color paper
$0.12
$0.17
---
---
28 lb stock, glossy
---
---
$0.20
$0.30
65 lb cover card stock
$0.25
$0.30
$0.25
$0.35
80lb cover stock, glossy
---
---
$0.32
$0.42
Related Services
Folding
$0.01
per 4 sheets
For tri-fold pamphlets and books.
Stapling
$0.01
per 4 sheets
Documents can be corner-stapled, or center-stapled and folded.
Binding
$0.01
per 4 sheets
Plastic comb binding. (This is the labor cost.)
Padding
$0.01
per 4 sheets
Tear-off pads made from scrap paper or custom paper.
3-hole Punch
$0.01
per 4 sheets
Standard 3-hold punch for binders.
Brads
$0.03
per brad
1" brads, brass.
Cutting
$0.25
per cut
For instance, to cut an 11x17 sheet into two 8.5 x 11 sheets.
Plastic Combs
varies
per comb
Our standard comb fits 100 pages. Larger combs up to 425 pages are available.
Comb prices range from $0.03 to $0.17 each depending on the size.
Intellectual property
The Copy Center respects the intellectual property rights of content creators. We will only make copies of materials for which you hold the copyright, materials clearly in the public domain, or if you have properly secured the right to make copies from the copyright owner(s).
Professors who are assembling comb-bound course packs with materials from multiple sources should contact Will Bredfield (x7541), Director of the Bookstore, so that he can secure the necessary permissions with the publishers.
For those unfamiliar with copyright laws, Wikipedia has a basic entry on copyright.